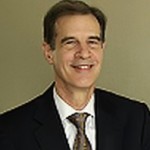 William Overholt
Senior Fellow, Fung Global Institute
William H. Overholt is a senior fellow at the Fung Global Institute and the Harvard University Asia Center.
Aug 14, 2018

In its haste to prepare for a 'rising China' and the increasing power of President Xi, the U.S. has misread crucial political and economic factors that could change the United States' characterization of China as a threat.

Sep 17, 2015

The gravest threat to American global leadership is neither Russia nor China but continued interest group-driven Congressional abandonment of the kind of balanced strategy that won the Cold War.

Sep 02, 2015

Chinese President Xi Jinping's anti-corruption campaign has highlighted the seriousness of China's official malfeasance. The outcome of Xi's campaign will shape a new era of China's politics, economy and foreign policy.

Dec 19, 2013

Before China's leadership transition earlier this year, experts said that the Chinese Communist Party was intent on preventing a larger-than-life personality from assuming power. However, a year has passed, the new-style leadership, a form of managed charisma, seems collectively designed to serve national needs, writes William H. Overholt.