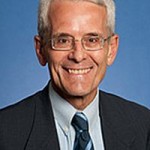 Robert Sutter
Professor, George Washington University
Robert Sutter is Professor of Practice of International Affairs at George Washington University in Washington, D.C.
Sep 05, 2014

As the rivalry between the United States and China in the Asia-Pacific continues, Taiwan will play an ever-increasing role in the Obama administration's rebalance or pivot to the region. Robert Sutter explains recent congressional interest in Taiwan and lays out three reasons why existing U.S. policies will continue.

Mar 19, 2014

Following the annual meeting of China's National People's Congress, Robert Sutter analyses the current factors impeding Sino-U.S. relations and lays out suggestions for improving coordination and cooperation between the two major powers.