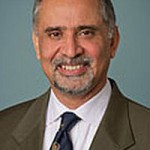 Vikram Nehru
Nonresident Senior Fellow, Carnegie Asia Program
Vikram Nehru is a senior associate in the Carnegie Asia Program. An expert on development economics, growth, poverty reduction, debt sustainability, governance, and the performance and prospects of East Asia, his research focuses on the economic, political, and strategic issues confronting Asia, particularly Southeast Asia.
Jan 11, 2017

Given their economic and geographic proximity to China, Southeast Asian countries are beginning to warm up to the Chinese renminbi. At this stage, however, it would be premature for Southeast Asian governments to do much more than they have already done.

Jul 28, 2014

No sooner had the dust settled from the World Cup than Brazil played host to the five leaders of the BRICS countries—Brazil, Russia, India, China, and South Africa. An immediate outcome of the Fortaleza summit was the formation of the New Development Bank, a development finance institution to rival the World Bank. The group also announced a currency reserve pool as an alternative to the IMF. Done right, both initiatives could change the institutional landscape for multilateral development financing.