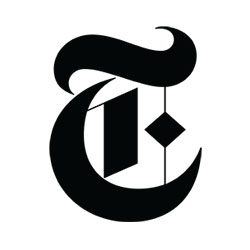 Jul 17 , 2018

"I think that the probe is a disaster for our country," Mr. Trump said. "I think it's kept us apart; it's kept us separated. There is no collusion at all."

Jul 16 , 2018

His comments raised the stakes for the meeting, a closely scrutinized encounter that the White House said would include a 90-minute session in which the two presidents will speak one-on-one, with only their interpreters present.

Jul 13 , 2018

Mnuchin says talks with China have broken down.

Jul 10 , 2018

When Xiaomi finished its first day of trading on Monday, the company was worth only $48 billion.

Jul 06 , 2018

The war has begun.

Jul 06 , 2018

Mr. Pruitt in his resignation letter cited "unrelenting attacks on me personally" as one of the reasons for his departure.

Jun 20 , 2018

The US cited what it called the body's hypocritical criticism of Israel as the reason for withdrawal.

Jun 05 , 2018

US may cut its Special Operations forces in Africa.

May 28 , 2018

Is the summit back on the cards?

May 25 , 2018

Trump cancels meeting with Kim.