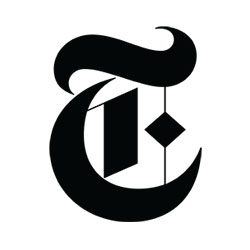 Mar 18 , 2019

Some of America's closest allies reject the U.S. argument that Huawei pose a security threat.

Feb 15 , 2019

No end to the trade war in sight.

Feb 11 , 2019

Under the new deal, Seoul will contribute about 1.04 trillion won, or $925 million, this year to help cover the expense of stationing 28,500 American troops in South Korea. That is an 8.2 percent increase from last year, when South Korea paid 960 billion won, roughly half the total cost.

Jan 03 , 2019

China landed a vehicle on the far side of the moon for the first time in human history.

Dec 20 , 2018

Prime Minister Justin Trudeau of Canada said on Wednesday that the third case did not appear to be related to the other two.

Nov 29 , 2018

Since March, when the tariffs of 25 percent on steel and 10 percent on aluminum went into effect, the Commerce Department has approved a higher share of exclusion requests that include imports from China than it has from American allies like Japan and Canada.

Nov 13 , 2018

Making a rare concession, the State Council, China's cabinet, said that it had decided to postpone an order made last month to undo a 25-year ban on the trade.

Oct 22 , 2018

Mr. Gorbachev, who is now 87 years old, cast Mr. Trump's decision as a threat to peace.

Oct 19 , 2018

During an hour-and-a-half meeting with his Chinese counterpart, Mr. Mattis sanded down some of the sharp edges from Vice President Mike Pence's pointed critique of China this month

Oct 19 , 2018

Slowdowns in investment and retail sales are cooling one of the world's most important growth engines. As the trade war with the U.S. intensifies, the downturn could get worse.