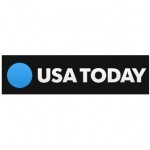 Apr 23, 2018

Kim Jong Un says he will suspend nuclear and long-range missile tests and close a nuclear test site.

Apr 15, 2016

The White House touted its undefeated record on unfair trade practices Thursday, after China agreed to eliminate subsidies that the United States claimed gave its industries an unfair advantage.

Jan 22, 2016

Falling growth in the world's second largest economy has concerned investors and roiled financial markets so far this year, along with falling oil prices, but China's Vice President Li Yuanchao put a positive spin on his country's lowest growth in a quarter of a century in a speech at the World Economic Forum on Thursday.