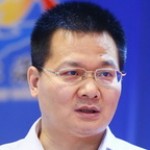 Wang Hanling
Director of National Center for Ocean Affairs and the Law of the Sea
Wang Hanling is Professor and Director of the National Center for Ocean Affairs and the Law of the Sea, Chinese Academy of Social Sciences.
Oct 03, 2016

China's alleged militarization of the South China Sea isn't supported by the facts, and the US definition of 'militarization' defies both common sense and international practice.

Jul 11, 2016

The US "freedom of navigation" operations are nothing but an exercise of double standards and selective enforcement, as evidenced by the uneven treatment of Japan and China. The operations' real purpose is to ensure American interests. The professed aim of upholding international law or UNCLOS is just a façade.

Jun 22, 2016

The Philippines is being used by the US merely as a pawn to serve the strategic interests of the US. It is precisely because we have seen through this that we choose to resist the South China Sea arbitration -- a political farce under the cloak of law -- and reject any award that comes out of the arbitration.

Jun 15, 2016

China has been consulting and cooperating with ASEAN nations on the South China Sea issue following the "dual track" approach under corresponding regional and bilateral legal frameworks. The US, by maintaining a lonely existence beyond the international maritime legal order, will eventually isolate itself by attempting to isolate China.

Dec 14, 2015

While China's action falls within common international legal practice, Manila's unilateral pursuit of its claims violates the rule and spirit of its agreements with Beijing on how to resolve such disputes, and threatens the peaceful order of the region. China and other claimants are all developing countries with economic and social uplift as their main task, and should settle their disputes with direct negotiation as outlined in ASEAN agreements.