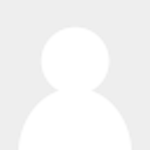 Liu Cun
G20 Observer
Liu Cun is a G20 observer.
Nov 18, 2016

Expectations are high as leaders meet to promote strong trade and investment liberalization and facilitation, and develop partnerships characterized by inter-connectivity, unity, consultation, development and shared benefits.

Apr 05, 2016

China will use its presidency to focus on growth and guide international economic cooperation, and promote the new foreign policy concepts Beijing has adopted in recent years such as "win-win cooperation", "a new model of major-country relationship" and "a global community of shared future" – all aimed at creating a better future for the world.