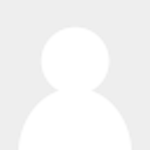 Lu-yang
International Relations Scholar based in Beijing
Lu Yang is a Beijing-based scholar specializing in international relations.
Apr 15, 2016

Abandoning its past agreements with China and dismissing the Declaration on the Conduct of Parties in the South China Sea to settle maritime disputes through negotiations and consultation, the Philippines has chosen to take the issue to court. The author argues that the arbitral tribunal acted like the Philippines' agent and the high-stake case could upset the delicate security balance in the region.

Aug 06, 2014

The Vietnamese government has gone back on its word by making territorial claims for China's Xisha Islands. Lu Yang believes that it is a violation of the principles of international law.