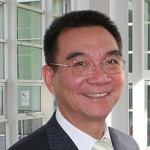 Justin Yifu Lin
Former Chief Economist, The World Bank
Justin Yifu Lin is a former chief economist at the World Bank, Director of the Center for New Structural Economics, Dean of South-South Cooperation and Development, and Honorary Dean of the National School of Development, Peking University
May 23, 2019

"If we agree with Washington's claims on trade this time, it will use other excuses to curb China's development."

Oct 29, 2018

Without massive amounts of long-term "patient" capital – which only institutional investors can muster – it will be impossible to transform energy systems fast enough to mitigate the risk of ecological, economic, and social disaster.

May 09, 2017

More than 60 countries have welcomed Chinese President Xi Jinping's "One Belt, One Road" initiative, what is China's rationale for pursuing this grandiose vision – one that so many countries, especially in the developing world, have embraced?

Feb 03, 2016

There are many good investment opportunities during the present economic slowdown, and that is the major difference between China and the developed countries. Even if external conditions do not improve and export growth is weak, China's economy may still grow at 6.5 percent by relying on domestic investment and consumption growth, thus contributing around 30 percent of global growth annually.

Aug 02, 2012

Increasing pessimism about the Chinese economic outlook is emerging owing to the euro-zone debt crisis and gloomy recovery in the United States. Justin Yifu Lin, former Vice President of the World Bank, predicted that China can maintain 8-percent annual economic growth for the next two decades at a conference recently held in Beijing.