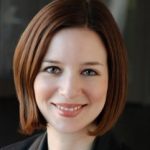 Erin Murphy
Founder and Principal, Inle Advisory Group
A subject matter expert on Myanmar and the greater Asia region, Murphy has focused on Asia since 2001. She served as the Special Assistant to the State Department's first ever Special Representative and Policy Coordinator for Myanmar and participated in the most significant U.S. policy shift on Myanmar in decades. She also worked as an analyst on Asian political, foreign policy, and leadership issues at the Central Intelligence Agency.
Jul 14, 2017

Bilateral ties between Myanmar and China, at least at top governing levels, appear to be improving following souring diplomatic and economic ties during the previous Thein Sein administration. As China expands its investment footprint, it must heed the widespread wariness, and in some areas, strong anti-Chinese sentiment in Myanmar.

Dec 12, 2016

Southeast Asia is unlikely to receive the attention and focus it has under the Obama Administration. Despite this, members of Congress will maintain a focus in the region. Particularly, the legislative will take the lead given the country's most ardent Myanmar watchers remain in Congress. Regional concerns continue to focus around human rights concerns and radicalization. Although the Obama "pivot" to Asia may be over, a continued relationship will remain.

Sep 12, 2016

If the U.S. and China's stated goals in both the G20 and the EAS hold true, Southeast Asian countries stand to benefit greatly. As is readily apparent in Myanmar, countries in the region no longer desire to be pawns in a geopolitical economic game, but rather collaborative partners to ensure fair benefits.