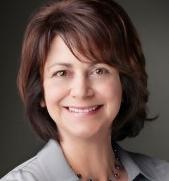 Carla Freeman
Director of the Foreign Policy Institute of Johns Hopkins SAIS
Director of the Foreign Policy Institute of Johns Hopkins School of Advanced International Studies (SAIS) and Associate Research Professor, China Studies.
Sep 18, 2017

Since the election of Donald Trump to the U.S. presidency, pressuring China to curb North Korea's nuclear program has become the pivot on which present U.S. policy toward China rests. Beyond this issue, however, U.S.-China relations need to be moved from crisis management to managed mode. On the U.S. side, the appointment of a point person at the White House with the authority to coordinate China policy across agencies is a critical step. However, it seems likely that President Trump will not alter his basic leadership style, and also probable that Beijing will be less tolerant of that style after the 19th Party Congress and his visit.

Oct 18, 2016

Friction between Washington and Beijing may be growing, but the Paris climate change agreement stands out as a powerful example of what can be achieved when the U.S. and China cooperate. In the context of U.S. climate politics, cooperation with China may do little to persuade opponents of climate change policy whose views are rooted in denial of climate change. However, cooperation between the two countries in tandem with the Paris Agreement has engendered a sense among industry leaders that sustained competitiveness must involve adapting to a low carbon economy.