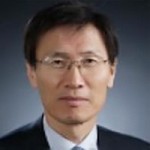 Yoon Young-kwan
Professor Emeritus of International Relations, Seoul National University
Yoon Young-kwan, former Minister of Foreign Affairs of the Republic of Korea, is Professor Emeritus of International Relations at Seoul National University.
May 10 , 2017

Those who predict that a Moon presidency will disrupt South Korean relations with the U.S. and Japan are surely mistaken.

Jul 10 , 2013

The time has come for China to rebalance its traditional geostrategic interests with its new role as a global leader – and that means adopting a policy of disciplined engagement toward North Korea. Only then will an internationally coordinated response to the North's nuclear ambitions be possible.

Apr 05 , 2013

The world's task in addressing North Korea's saber rattling is made no easier by the fact that it confronts an impoverished and effectively defeated country.