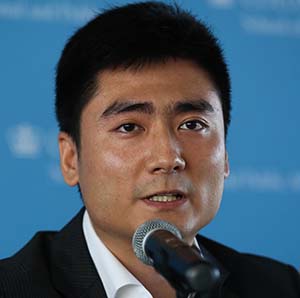 Guo Dong
Director of the Earth Institute China Initiative, Columbia University
Guo Dong is Director of the Earth Institute China Initiative at Columbia University. Dr. Guo also serves as the Associate Director of the Research Program on Sustainability Policy and Management at Columbia University's Earth Institute, where he is an associate research scholar.
Feb 27 , 2017

Now is the time, especially given the Trump Administration's stance on environment, for China to assume the leadership role with more assertiveness and confidence, be more proactive in working with other nations, and coordinate global actions to curb pollution.

Nov 26 , 2014

To create more sustainable supply chains, change needs to happen in China's manufacturing industry. Dr. Guo Dong specifically analyzes the educational shifts necessary to build middle-manager environmental leadership and capacity.