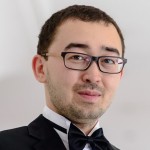 Kemel Toktomushev
Research Fellow, University of Central Asia
Dr. Kemel Toktomushev is a Research Fellow at the Institute of Public Policy and Administration, University of Central Asia.
Apr 27 , 2017

It has been four years since One Belt, One Road (OBOR) was first announced, but the prospects of OBOR's impact on Central Asia remain unclear, while the commitment of Beijing to invest $40 billion into Central Asia's poor and deteriorating infrastructure have not materialized.The diversity of views on OBOR demonstrate that OBOR is far from being a complete product. It is an evolving concept, which is yet to be finalized. Accordingly, in the context of Central Asia, it remains unclear what form OBOR will take. Is OBOR a qualitatively new endeavour to be implemented in the region? Or, is it simply a rebranded form of Chinese pre-existing infrastructure projects, unified under the aegis of the Silk Road discourses?

Jan 27 , 2017

Despite the benevolent ambitions of building a "community of common destiny," the question remains open to what extent it is an attainable goal or rather a utopian objective. China shares border with 14 states all of which are very different: in geographic size, economic development, socio-political cohesion and degree of influence in the international arena.

Oct 03 , 2016

Skeptics of land reforms throughout the world fear that land redistribution in developing states may further victimize those who are already more disadvantaged and marginalized. And recent unrests in Kazakhstan due to Chinese investors demonstrate such concerns, highlighting land reform to be a complicated process with the potential of igniting social movements and mass mobilizations.

Aug 31 , 2016

At this stage, it will be premature to immediately associate the blast at the Chinese Embassy in Bishkek with the larger context of ethnic separatism in China or Islamic radicalism in Central Asia, despite the high likelihood that Uighur separatist groups will be blamed for the attack in Kyrgyzstan. In general, this blast comes as an unpleasant and unexpected surprise both for Kyrgyzstan and China.

Aug 17 , 2016

Incomprehension of the Chinese foreign policy goals in Central Asia by local elites, in addition to a historic legacy of confrontation between the Chinese empire and Central Asian nomadic tribes, serves as a fertile ground for the popularisation of speculative knowledge. As a result, Chinese initiatives in the region are clouded by rumours and conspiracies.

Jul 05 , 2016

Sport may emerge as one of those solutions that foster inter-cultural understanding between China and Central Asian states without being vigorously criticized for hidden political agendas. Sport has the potential to transcend socially constructed borders and divisions because it embodies a universal medium of communication.

Apr 14 , 2016

EU engagement in Central Asia has been reactive than proactive. U.S. withdrawal in Afghanistan, and the amalgamation of EU expertise and the Chinese financial power may significantly help mitigate the effects of poverty in Central Asia. Yet, at this stage these prospects are detached from the reality and embody rather normative aspirations.

Dec 07 , 2015

China has emerged as the key trading partner of Central Asia—an accomplishment that is greatly due to Dordoi Bazaar's success in the region. However, Beijing still has much work to do in order to improve its public image and shorten its soft power deficit in the Central Asian region.

Nov 12 , 2015

The SCO emerged as a convenient platform for the Central Asian leadership to preserve domestic status quo by accommodating the ambitions of both Moscow and Beijing within one framework. However, the SCO fails to project itself as an effective regional organization, and is perceived more so as a discussion forum.

Oct 09 , 2015

Understanding the ways in which individuals are radicalized in Central Asia is necessary to avoid the exploitation by the ruling regimes to maintain their grip on power through the strengthening of security services, suppression of political opposition, and attraction of international security assistance.