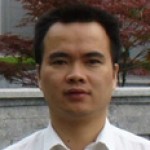 Chen Xiangyang
Deputy Director, CICIR
Chen Xiangyang is a research fellow and Deputy Director of the Institute of World Politics, China Institutes of Contemporary International Relations.
Jan 22 , 2017

Humanity has to choose between pressing ahead with globalization and backpedaling. China's president seized the moment to inject enthusiasm for economic globalization as it faces strong headwind from the US.

Jan 11 , 2017

The world was shaken up last year by events from populist movements to terrorism to shifting alliances. How major powers react to this volatility – and to each other – will determine if 2017 extends the chaos or shapes a new world order.

Dec 09 , 2016

The US and major Western powers' "political turn" brings both opportunities and challenges to China. The main challenge is the rise of trade and investment protectionism, resulting in increasing impediments to foreign trade and overseas investment. The main opportunity is that China may become the leader of international free trade earlier than anticipated, and China-led regional cooperation schemes, such as the RCEP, thus becomes more influential.

Aug 18 , 2016

The G20 Summit hosted by Chinese President Xi Jinping will help alleviate current problems in a troubled world and become yet another milestone of a rising China. Despite US fickleness toward emerging countries, the summit may usher in a new era of global governance in which China will emerge as a leader with the world's major powers, old and new, working together for common benefit.

Feb 25 , 2016

Beijing should take effective measures to contain DPRK moves to develop and deploy nuclear weapons. China should also urge and assist the DPRK to reform, open up and pursue peaceful development, which is the right way of economic development and improvement of people's livelihood.

Feb 08 , 2016

In face of the historic opportunity offered by a changing international order, Chinese President Xi Jinping put forward the idea of developing 'major-country diplomacy with Chinese characteristics' to guide Chinese diplomacy in this age of big changes.

Nov 02 , 2015

China, a developing country, will faithfully fulfill its due obligations as a responsible country, in light of its own financial strength and based on fair and equitable scale of assessment, but will not accept a figure based on its "potential" as the world's second-largest economy. The budget contribution rules, based on per-capita GDP, must be applied fairly to all countries according to existing rules.

Oct 09 , 2015

In four key addresses at the UN, the Chinese leader pledged to uphold the modern global system anchored by the purpose and principles of the UN Charter, and set a tone that reflects positively on China's international standing.

Jul 29 , 2015

The partnership of developing countries offers a benign counterweight to Western dominance in the world, and can help shape a "new normal" in international relations.

Jul 16 , 2015

A changing world requires China to take a clearer, more comprehensive approach to its national security. It strikes a balance between maintaining national security and promoting socioeconomic development, between internal and external security, between the security of territory and people, between traditional security and non-traditional security, and between security of a single country and that of all countries.