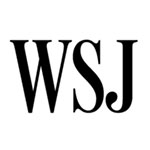 Sep 14 , 2018

The sluggish pace of investment in railways, factories surprised economists, given the government is trying to stoke spending.

Sep 13 , 2018

About 51% of the companies surveyed anticipate a loss of profits because of the tariffs, while 47% said they are bracing for higher manufacturing costs.

Sep 13 , 2018

Some Trump officials said they sense a new vulnerability—and possibly more flexibility—among Chinese officials.

Sep 12 , 2018

Organizations representing thousands of companies are cooperating on a lobbying campaign called Tariffs Hurt the Heartland.

Sep 12 , 2018

Change reflects Beijing's fears that trade battle could batter economy and curb critical investment, officials say.

Sep 11 , 2018

The maneuvers in Russia's far east will take place as both countries' relations with the U.S. show strains.

Sep 11 , 2018

An oil-and-gas pact with Manila would signal acceptance of Beijing's refusal to respect international tribunal's ruling on South China Sea claims.

Sep 11 , 2018

"Thank you To Chairman Kim. We will both prove everyone wrong!'' the president wrote on Twitter.

Sep 10 , 2018

The giant asset managers started stock funds in China, but early returns have been negative.