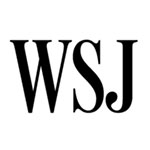 Sep 05 , 2018

Summit in Beijing ends with leaders reaffirming joint development goals.

Sep 05 , 2018

Liu Qiangdong's appearance at a Beijing business event—as Minneapolis police investigate a sexual-misconduct allegation—underscores what business observers describe as his extraordinary confidence.

Sep 04 , 2018

Seven outbreaks of African swine fever have been discovered so far, raising prices…and fears.

Sep 04 , 2018

Police haven't identified the source of the sexual-misconduct complaint against JD.com CEO Liu Qiangdong.

Sep 03 , 2018

White House hopes to expand Overseas Private Investment Corp., a little-known agency it wanted to eliminate a year ago.

Aug 31 , 2018

It is the latest U.S. ally to entertain suspicions that the Chinese companies may be helping Beijing with cyberespionage.

Aug 30 , 2018

The launch of a new Buick electric vehicle has been put on hold until a new battery supplier can be identified.

Aug 30 , 2018

Sen. Rubio and 16 other members of Congress call for moves in a letter to Pompeo and Mnuchin.

Aug 30 , 2018

Tweet comes after defense chief said no further cancellations were planned.

Aug 29 , 2018

Mattis says Pentagon has no plans to suspend future maneuvers.