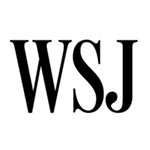 Apr 18 , 2019

The smaller deficit suggests U.S. economic growth in the first quarter might have been stronger than previously estimated.

Apr 18 , 2019

Negotiators aim for signing ceremony in late May or early June.

Apr 18 , 2019

Leader Kim Jong Un is signaling a firmer stance toward the U.S. following the breakdown of denuclearization talks.

Apr 16 , 2019

Trump, meanwhile, lashed out at Huawei after a former Obama-era official registered as a lobbyist for the firm.

Apr 12 , 2019

President says a third summit with North Korean leader Kim Jong Un 'could happen'.

Apr 12 , 2019

Cloud computing, data handling and other issues around the tech sector are at the forefront of negotiations.

Apr 12 , 2019

Apr 10 , 2019

Europe clinches new vows from China on technology transfer, state subsidies as Beijing-Washington talks continue.

Apr 10 , 2019

American experts helped Myanmar push back on multibillion-dollar port deal in new strategy to counter China's Belt and Road influence.

Apr 09 , 2019

Authorities say she had device to detect hidden cameras, $8,000 in U.S. and Chinese currency.