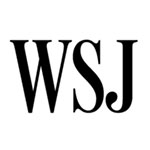 Oct 03 , 2018

Economic adviser Lawrence Kudlow said a meeting could take place when policy makers meet in Buenos Aires for the Group of 20 meeting.

Sep 26 , 2018

President Trump criticized international organizations and alliances as unaccountable, but received pushback from other world leaders.

Sep 22 , 2018

Move comes after U.S. announces tariffs on $200 billion of Chinese goods.

Sep 20 , 2018

Victory positions Abe to stay on as prime minister through 2021 and become Japan's longest-serving leader.

Sep 19 , 2018

Executive chairman says retirement had been planned for a decade; timing prompted speculation it was linked to Chinese scrutiny of technology companies.

Sep 19 , 2018

Such forced registrations are more than symbolic. After its registration, RT lost congressional press credentials, which limited its access to lawmakers and other U.S. officials as members of the media. Xinhua and CGTN also have such credentials, according to a recent congressional list.

Sep 19 , 2018

New tariffs taking effect on Sept. 24 follow U.S. tariffs announced Monday; U.S. weighs still broader action.

Sep 17 , 2018

Submarine Kuroshio and three other ships participated in exercise on Sept. 13, in a challenge to China.

Sep 17 , 2018

In high-stakes gambits, the Trump administration is preparing to unveil new tariffs and Beijing is weighing possible retaliation.

Sep 15 , 2018

Under agreement, Beijing would recognize pope as head of China's Catholics in return for Vatican recognition of excommunicated Chinese bishops.