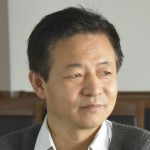 Pang Zhongying
Professor, Renmin University
Pang Zhongying is Professor of International Relations, School of International Studies at Renmin University of China in Beijing.
Apr 01, 2015

The move by China to create the AIIB doesn't imply intention to control the bank; instead it is an attempt to enhance its "soft power," while avoiding typical international norms of competing for hegemony. Europe's participation has rendered the AIIB international credibility; yet China is wary that the new institution is already over-politicized even before its official launch and operation.

Nov 10, 2014

As President Obama heads to China for the APEC Summit, Pang Zhongying states that a review of regional development in recent years has shown worrying signs in China-US relations.

Oct 19, 2013

What role should China play in issues like the Syrian crisis? China's role is to prevent the Syrian issue from becoming a deal between the US and Russia only, and to push for more international cooperation, writes Pang Zhongying.

Jul 02, 2013

At the heart of China's request for a new type of big power relationship with the US is a demand for greater symmetry in bilateral negotiations, writes Pang Zhongying. Only a roughly symmetrical relationship can be stable.