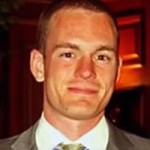 Dan Redford
President, Quantify China Associates
Dan Redford is based in Beijing, China where he serves as President and Managing Director of Quantify China Associates. He is the former Vice President of Investor Relations for Civitas Capital Group, a leading independent specialty asset management and financial services firm with operating divisions focused on Alternative Investments, EB-5 Funds and Wealth Management. He is also the President of the Michigan State University Beijing Alumni Club.
Jul 08, 2015

"China-bashing" rhetoric has for years dominated U.S. national elections cycles, however, can a rapidly increasing and geographically diverse Chinese foreign direct investment in the United States temper this typical national anti-China dialogue?

Jun 17, 2015

Historic gains in the Shanghai and Shenzhen A-share stock markets are causing some Western analysts to speculate that the growth is being driven by irrational behavior. There are both institutional and individual explanations for this over-confidence, which will need to monitored if the market contracts.

Apr 02, 2015

Crowded cities, interrupted Internet, pollution and lower job prospects are among the reasons for an apparent exodus of foreigners from China. The Chinese government is attracting a new generation of adaptable, entrepreneurial expats with innovations like the Shanghai Free Trade Zone, which circumscribes red-tape business registration, and free work spaces for start-ups.

Sep 07, 2014

As the China International Fair for Investment and Trade, one of the largest global trade fairs in China, prepares to begin its 19th year, Dan Redford provides a breakdown of the conference and explains the significance of the EB-5 Visa Program to Chinese investors.

Jul 04, 2014

It is extraordinarily important, according to Dan Redford, to permanently extend the EB-5 visa program. Redford argues that this program helps build a healthier U.S. economy, as well as strengthens the United States' role as the world's leading economic innovator.

Feb 20, 2014

After nearly two years at a standstill, Canada's immigrant investor program, which was flooded by applicants from Mainland China, is set to come to a close with the possibility of reopening sometime in the near future. As Dan Redford explains, the closing of Canada's program could be a catalyst for EB5 visas, a similar investment program in the United States.

Jan 29, 2014

Lasting 40 days and putting American holidays to shame, travel during this year's Chinese New Year celebration is expected to top 3.6 billion trips or segments and will be the world's largest human migration. It is essential to understand and respect this part of Chinese culture in the Year of the Horse.

Nov 12, 2013

While China's investments abroad were vastly state-led, private firms are increasingly looking to the United States for expansion. As Dan Redford points out, high profile purchases by Chinese firms are just the beginning of a new trend of private investment from China.

Sep 23, 2013

As China's new leadership prepares to undertake economic reforms, Dan Redford lays out how income inequality has gone from being an economic issue to a social issue as the presence of migrants and low-educated citizens becomes more prominent in economic hubs.