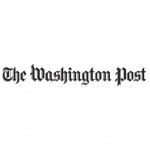 Dec 19, 2020

Jan 31, 2020

Jan 17, 2019

The Trump administration's response is to call for urgent new investments in missile-defense technologies across the board, many of which the Pentagon pursued during the Cold War but abandoned after the collapse of the Soviet Union.

Sep 06, 2018

US companies in China prepare for a sustained trade war.

Sep 06, 2018

The official, Shen Changyu, pointed to improvements in fighting violations, previously a target of complaints by the United States, Europe and other traders.

Mar 20, 2018

President Trump is preparing to impose a package of $60 billion in annual tariffs against Chinese products.

Dec 28, 2017

Trump sets the stage for tougher new trade penalties against China early next year.

Mar 17, 2017

The Trump administration gave its clearest signal yet that it would consider military action against North Korea, with Secretary of State Rex Tillerson saying Friday that "all options are on the table."

Mar 15, 2017

When President Trump told an interviewer last month that former president Barack Obama had warned him of a grave "military problem from a certain place," there was little doubt that the place was North Korea.

May 03, 2016

Let's seize this opportunity, pass the Trans-Pacific Partnership and make sure America isn't holding the bag, but holding the pen.