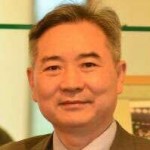 Xu Hongcai
Deputy Director, Economic Policy Commission
Professor Xu Hongcai, PhD in Economics, is Deputy Director of Economic Policy Commission.
Apr 07, 2016

Interlocking the G20 and the IMF, better coordinating the five major economies, and reducing dependence on the US dollar are all opportunities for the Hangzhou summit during China's G20 presidency.

Jul 10, 2015

The A-share market has been undergoing an unprecedented plunge since mid-June, with the benchmark Shanghai Composite Index having declined about 30% and the capitalization of listed companies having shrunk by about 20 trillion yuan (about $3.23 trillion).