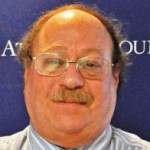 Robert Manning
Senior Fellow, Brent Scowcroft Center of Atlantic Council
Robert A. Manning is a Senior Fellow at the Brent Scowcroft Center on International Security at the Atlantic Council.
May 15, 2017

If there ever was a time when Asian nations could ignore transatlantic affairs or when Europe could proceed without considering Asian developments, those days are long gone.

Jan 11, 2017

China could retaliate in several ways that would cause serious damage to the United States if President-elect Donald Trump were to overplay his hand with the Asian nation, according to an Asia expert at the Atlantic Council.

Feb 17, 2014

The philosopher George Santayana warned that "Those who cannot remember the past are condemned to repeat it." Both Japan and China need to think of the promise of an Asian century and the stakes of continued antagonism, and begin to shape a future that serves their mutual long-term interests.