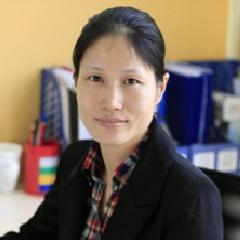 Chen Pingping
Deputy director of the Research Center for Maritime Economy
Chen Pingping is deputy director of the Research Center for Maritime Economy, National Institute for South China Sea Studies.
Mar 22 , 2019

On January 2nd this year, after President Xi Jinping delivered a speech at a gathering to commemorate the 40th anniversary of the "Message to Compatriots in Taiwan" that called for Chinese unification, the two sides of the Taiwan Strait set off to explore the two-system solution to the Taiwan question.

Jan 25 , 2019

The DPP persists in distorting the Taiwan issue, and fighting Taiwan's inevitable reunification with the mainland.