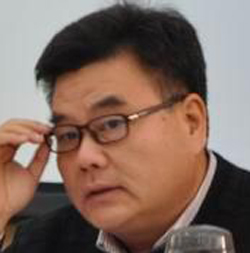 Cui Hongjian
Director of the Department for European Studies, China Institute of International Studies
Cui Hongjian is a senior research fellow and director of the Department for European Studies, China Institute of International Studies (CIIS).
Nov 15, 2022

For those European countries still clinging to confrontation, German Chancellor Olaf Scholz provided a wake-up call. As we promote common interests and uphold multilateralism, we are sure to see more pragmatic cooperation in the future.

Jun 16, 2022

As a geopolitical confrontation with global implications in the European region, the Russia-Ukraine conflict has an important and complex impact on China-EU relations.

Jun 17, 2020

The COVID-19 pandemic has ushered in an era of seismic change that has strained relations. But if handled properly, it's an opportunity to establish even stronger ties going forward.