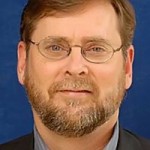 Steven Hill
Senior Fellow, FairVote
Steven Hill (www.Steven-Hill.com) is a Senior Fellow at FairVote (www.fairvote.org) and author of
Nov 17, 2014

Since China and the United States are the two biggest national emitters of carbon, the recently announced bilateral agreement is considered essential to concluding a new global accord, because unless Beijing and Washington can resolve their differences, few other countries will agree to mandatory cuts in emissions.

Oct 08, 2014

China's leaders seem to realize their two-faced dilemma, and Hong Kong's No. 2 official, Carrie Lam, is supposed to lead negotiations over these details. What might a compromise look like, asks Steven Hill.

Jan 13, 2014

Steven Hill follows the Chinese money-trail to the United States and concludes that in 2014 wealthy Chinese investors will be on the hunt, and that weakened advanced economies like in the U.S. and Europe are prime targets.

Nov 29, 2013

Steven Hill writes that few of the proposals from the Third Plenum really grapple with the profound contradictions of China's economy today.

Nov 01, 2013

American officials have criticized rightly China's surveillance tactics but the US is fast losing all credibility to criticize China for any of its domestic and international surveillance activities, writes Steven Hill.

Sep 03, 2013

Many China watchers have remarked with hope about the degree of transparency in Bo Xilai's trial under China's relatively new leadership. In this article, however, Steven Hill calls for greater governance and rule of law.

Sep 06, 2012

The US presidential race is heating up, as candidates President Barack Obama and Mitt Romney hurtle towards their date with destiny on November 6, 2012. This election will decide many crucial issues in the United States regarding economic policy, the social safety net, even foreign policy.

May 25, 2012

This past year has been the worst of times and the best of times for China's political development. Less than a year before China's decennial transfer o

Mar 23, 2011

Rapid change in China already has resulted in a battle of ideas pitting the coasts and cities against the countryside and inland provinces, and the rich against poor. Internal elections are increasingly seen by some as a healthy vehicle for airing these differences.