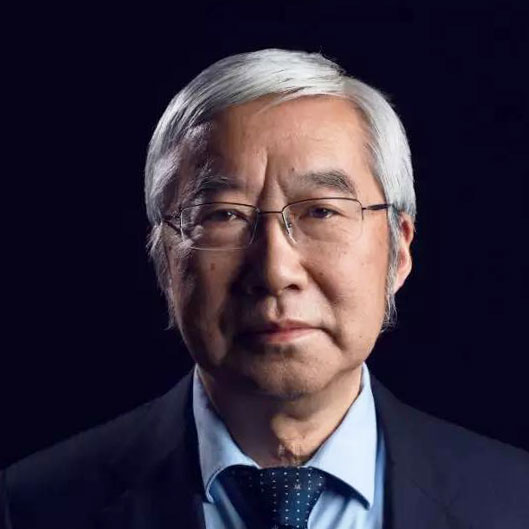 Yu Yongding
Former President, China Society of World Economics
Yu Yongding, a former president of the China Society of World Economics and director of the Institute of World Economics and Politics at the Chinese Academy of Social Sciences, served on the Monetary Policy Committee of the People's Bank of China from 2004 to 2006.
Aug 30, 2018

While some observers are concerned by the fall of the Chinese currency, past experience offers a clear lesson: don't panic.

Mar 05, 2018

Whatever challenges China faces, the PBOC must not lose its nerve. For the sake of China's continued economic stability and progress, it needs to convince markets that it is committed to a floating exchange-rate regime.

Jan 03, 2018

For the last decade or so, China's economy has been on something of a roller coaster ride. As 2018 begins, is the country approaching a new ascent, a steep drop, or something in between?

Nov 03, 2017

In the past, the key challenge facing China was to stop importing "dark matter": as one of the world's largest net creditors, China needed to stop running an investment-income deficit. Today's challenge is to avoid "matter annihilation": China must prevent its net foreign assets from disappearing.

Jul 06, 2017

In an ideal world, China's government could respond by stimulating household consumption. But, in the absence of further reforms in areas like social security, growth in consumer spending is bound to be slow.

Jun 06, 2016

China's economic growth has been slowing for six years – far longer than expected. Eager to stem the slide, Chinese government officials and economists have desperately sought a clear explanation pointing toward an effective policy response.

Mar 09, 2016

Despite slower growth and two parallel spirals weighing down the Chinese economy, its economic fundamentals are not that bad thanks to its high saving rate and relatively strong fiscal position. If the government can implement an appropriate policy mix and successfully promote creation and innovation, the economy can rebound and return to a slower but still inspiring growth path.

Aug 27, 2015

As China allows more market influence to determine the value of the RMB, the exchange rate will become more volatile. Allowing the market to determine the value of the yuan is precisely what the West has long sought, and it will serve global interests, whether China's currency rises or falls.

Jan 06, 2015

Over the past two decades, China's growth paradigm characterized by investment and driven by exports has run out of steam. A major feature of China's current economy is overcapacity, especially in the real estate sector. An increase in domestic consumption and infrastructure investment will help continue growth, but the biggest challenge facing China in 2015 is the high corporate debt ratio.