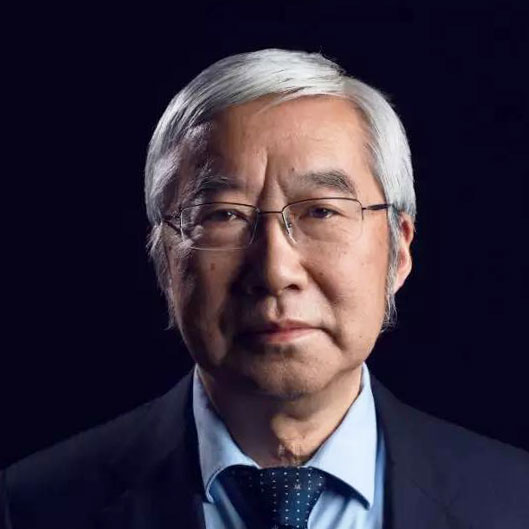 Yu Yongding
Former President, China Society of World Economics
Yu Yongding, a former president of the China Society of World Economics and director of the Institute of World Economics and Politics at the Chinese Academy of Social Sciences, served on the Monetary Policy Committee of the People's Bank of China from 2004 to 2006.
Jul 06, 2017

In an ideal world, China's government could respond by stimulating household consumption. But, in the absence of further reforms in areas like social security, growth in consumer spending is bound to be slow.

Jun 06, 2016

China's economic growth has been slowing for six years – far longer than expected. Eager to stem the slide, Chinese government officials and economists have desperately sought a clear explanation pointing toward an effective policy response.

Mar 09, 2016

Despite slower growth and two parallel spirals weighing down the Chinese economy, its economic fundamentals are not that bad thanks to its high saving rate and relatively strong fiscal position. If the government can implement an appropriate policy mix and successfully promote creation and innovation, the economy can rebound and return to a slower but still inspiring growth path.

Aug 27, 2015

As China allows more market influence to determine the value of the RMB, the exchange rate will become more volatile. Allowing the market to determine the value of the yuan is precisely what the West has long sought, and it will serve global interests, whether China's currency rises or falls.

Jan 06, 2015

Over the past two decades, China's growth paradigm characterized by investment and driven by exports has run out of steam. A major feature of China's current economy is overcapacity, especially in the real estate sector. An increase in domestic consumption and infrastructure investment will help continue growth, but the biggest challenge facing China in 2015 is the high corporate debt ratio.

Apr 09, 2014

Analysts expecting a large crash of the Chinese economy will be disappointed, writes Yu Yongding, as China has, in fact, faced far worse financial difficulties. While the country's current problems aren't as severe as those it faced in the late 1990's or early 2000's, problems do persist and the margin for error is rapidly reaching its economic limits.

Dec 23, 2013

At the recent Third Plenum of the Chinese Communist Party's Central Committee, China's leaders produced a 60-point "resolution" covering six areas. But a shopping list of reform objectives – many of which were not as bold or novel as promised – is inadequate to address the deep contradictions undermining China's development.

Aug 08, 2013

Yu Yongding explains the implications of China's slowing economic growth rate and attempts to preempt a rise in inflation.

Jun 10, 2013

China's adjustment of its investment-income deficit for 2011 exposes flaws in economic growth, but hasn't raised as much concern as it should. Two statistics account for China's negative net investment-income, high return on foreign investment and China's foreign assets are mostly US dollars. Without fundamental change, it is hard to imagine a sable Chinese economy in the long-term future.

Apr 04, 2013

The People's Bank of China has been pursuing capital-account liberalization at an increasing rate since 2009. But Chinese policymakers should recognize the significant risks inherent in relaxing capital controls – risks that imply the need for a more cautious approach.