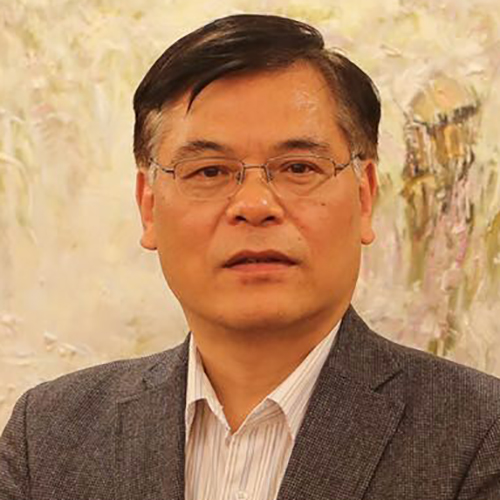 Fu Mengzi
VP, China Institutes of Contemporary Int'l Relations
Fu Mengzi is the Vice President of China Institutes of Contemporary International Relations.
May 14, 2019

Despite recent Belt and Road successes, including EU states joining, the China-led initiative still faces accusations of "debt-trap diplomacy." The details of infrastructure projects in Sri Lanka and beyond, however, show that the Belt and Road is pushing for a new era of more equitable globalization based on "hard" and "soft" connectivity, without disrupting the existing rules and world order.

May 31, 2017

The Belt and Road Initiative proposed by President Xi Jinping in autumn 2013 has attracted extensive international attention in the past nearly four years. On May 14, Xi delivered a keynote speech at the opening ceremony of the Belt and Road Forum for International Cooperation. It was a highlight of the forum.

Sep 05, 2016

As the international economic environment is rather complicated, B&R will involve enormous investments, long construction cycles and slow payback, with various risks and challenges. Many projects are well underway, however, from Indonesia to Central Asia, and more and more countries and regions are aligning with the B&R strategy and China's commitment to mutual benefit.

Sep 17, 2015

A close bilateral relationship is always accompanied by more differences, frictions or even conflicts, including profound structural contradictions. So long as both regard and handle their relations from a strategic and long-term perspective, there will be no difficulty that China and the US cannot overcome.

Aug 04, 2014

Challenging as it is, the creation of a new type of major-country relationship will provide a constructive model for future relations between rising powers and incumbent powers, writes Fu Mengzi.

May 07, 2014

China and the US are big countries in the Asia-Pacific. China appreciates a constructive US presence in the region. But it will also be unequivocally opposed to the US endangering Chinese national interests while developing ties with other Asia-Pacific nations, writes Fu Mengzi.

Mar 08, 2014

As the new U.S. Ambassador to China, former Senator Max Baucus takes leadership over a prominent and historically significant foreign policy position.

Jul 11, 2013

China should be confident that justice is on its side, and demand that the US earnestly stop infringement and strengthen cyber security cooperation with China, writes Fu Mengzi.

May 08, 2013

In a speech delivered at the Tokyo Institute of Technology on April 15th, US Secretary of State John Kerry spoke of America's "Pacific Dream". However, a looming question remained. What does the "Pacific Dream" of the US mean for Xi Jinping's China dream?

Apr 02, 2013

President Xi Jinping's state visit to Russia, Tanzania, South Africa and the Republic of Congo, and his participation in the fifth BRICS summit in Durban has sparked speculation over China's diplomatic inclinations among some circles overseas.