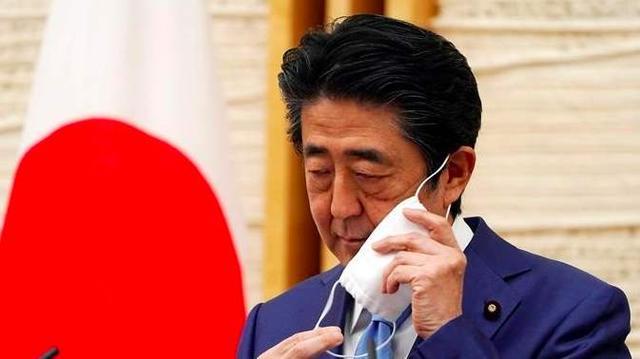 On Aug 28, Japan's Prime Minister Shinzo Abe announced his resignation on health grounds. During his seven-year tenure from late 2012, he has presided over an unprecedented period of stability in Japan's domestic and foreign affairs. At the same time, China-Japan relations have rebounded and returned to normalcy, with growing momentum toward full recovery in recent years.
In June last year, Chinese President Xi Jinping attended the G20 Summit in Osaka — the first time in nine years a Chinese head of state had set foot on Japanese soil. And in December, Abe attended the China-Japan-ROK Summit in Beijing. In addition, a consensus was reached in principle on z state visit of the Chinese leader to Japan in the spring of this year. Since the outbreak of the coronavirus pandemic early this year, the two countries have supported each other in the fight against the disease. The momentum of recovery in bilateral relations, however, now seems to be abating. There are media reports, for example, of Japanese companies withdrawing their Chinese investments; the state visit by the Chinese leader has been postponed; and some long-standing issues have returned to the surface, including territorial and maritime disputes.
In the context of ever tense relations between China and the United States, there is a growing concern about the prospects for China-Japan relations. For example, will bilateral relations start down a slippery slope? Will Japan make significant adjustments in its China strategy and policy? The sudden resignation of Prime Minister Abe has only added to concerns about the future of bilateral ties.
In my opinion, it is important to look at Japan's perception of China from a balanced, comprehensive and strategic perspective. In particular, we must try to understand how Japan strategically views international relations, so that we can move beyond temporary issues that arise in the development of bilateral ties. To this end, I believe that an important starting point is to understand how Japan defines "a new era of bilateral relations."
That is the phrase that was discussed by Japanese and Chinese leaders when they met in Osaka and Beijing. In fact, it can be seen as the major highlight of bilateral ties last year. But how does Japan understand it? I think the vision not only applies to China-Japan relations but also to Japan's updated view of international relations. For Japan, the new era is characterized by the rise of China — and even more important by the strategic withdrawal of the United States from international affairs and changes in Japan's interaction with other East Asian countries.
For decades, Japan's international strategy has been dependent on its alliance with the U.S., and now it faces both challenges and opportunities presented by its transition toward greater strategic autonomy. Greater strategic autonomy also means that Japan now needs to address issues related to China head on, rather than relying on the United States as an intermediary, as it has in the past. Ultimately, this vision for a strategic environment, which brings both opportunities and challenges, is the fundamental driving force for a new era of China-Japan relations.
Japan may need to change its strategic thinking and foreign policy toolkit for dealing with China. In the postwar era, Japan has subordinated its China policy to the interests of its alliance with the U.S. One important focus in Japan's toolkit involves enhancing ties with the United States for the purpose of managing its relations with China in an indirect manner. Obviously, the toolkit alone is not sufficient to respond to all the needs the new era of Japan-China relations.
On the other hand, a new China policy toolkit has not taken shape in Japan. In this context, political elites there still don't have a sound understanding of how to address the China relationship. There is ambiguity and disagreement on certain fronts. Domestically, a stable consensus has yet to take shape. Despite the loud voice of the hawks, I believe that as a neighbor bound to China by simple geography, Japan may find it difficult to translate a confrontational China policy into the mainstream of Japanese politics. Since its strategic autonomy is expanding, the country can look beyond its alliance with the United States as it forms its China strategy. After all, it has co-existed with China for 2,000 years and has amassed ample experience in dealing with a country that dominated Asia for centuries. That experience may be revived in the form of additions to Japan's China policy toolkit. The focus on and development in the Japan-U.S. alliance will continue to influence relations, but the impact will be less absolute. Against this backdrop, an important element in Japan's China policy toolkit is likely to be created by the two countries together as they engage in new strategic interactions.
Finally, since 2014 Prime Minister Abe has invested political resources into stabilizing and developing China-Japan relations, and these investments are the result of the strategic long-term efforts of the administration. Despite his sudden resignation, Abe's political clout will persist and Japan's strategic thinking and political investment in China-Japan relations may continue to be transformed in the future. This deserves greater attention. Since taking office, for example, the Abe administration has launched campaigns to attract international tourists.
This is not a purely economic scheme to increase tourism revenues; it is part of Japan's effort to integrate into East Asia. Every year, about 8 million Chinese tourists travel to Japan. To a large extent, they contribute to improved perceptions of China among the Japanese public, while delivering social support for the regional integration process across Northeast Asia.
In another instance, Japan didn't join the U.S., Australia, Canada, New Zealand and the UK in issuing a joint statement on Hong Kong. Germany and France also didn't show up, but both of those countries use the European Union as a shield. By contrast, Japan had to deal with pressure from the United States on its own. This also speaks to the growing autonomy of the country as it determines its strategic posture toward China.
Admittedly, some old issues between China and Japan haven't been fundamentally solved, and many challenges persist. And the resignation of Prime Minister Abe will inject some uncertainties into bilateral relations. But a once-in-a-century transformation that unfolds in the international strategic landscape provides critical opportunities for both countries to view each other from a truly strategic perspective. Opportunities outweigh challenges in the new era of China-Japan relations, and a healthy belief in these opportunities will be a source of long-term stability in the relationship. Ultimately, the key is to identify the driving forces inherent in the relationship between the two Asian neighbors.