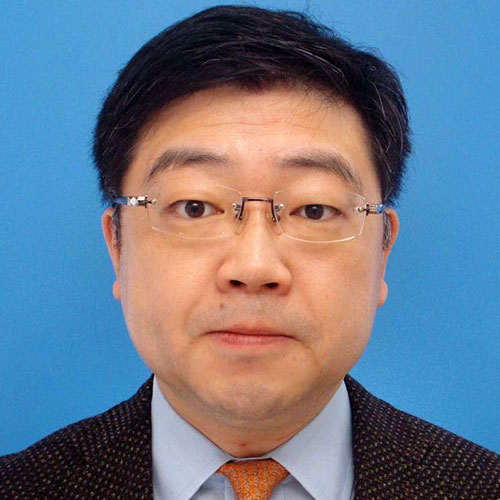 Zhang Yun
Associate Professor, National Niigata University in Japan
Zhang Yun is Associate Professor of National Niigata University in Japan, and Senior Guest Researcher of Free University of Berlin in Germany.
Jan 19, 2023

A approach to regional security that's heavily based on deterrence will only lead to more insecure outcomes. Military strength is an important component, but it should not be pursued to the virtual exclusion of diplomacy. Regional consensus is essential.

Jan 03, 2023

Mimicking the American-style approach of guarding against imaginary enemies, Japan's recently released documents will have a significant impact on relations with China and other countries. Its effort to achieve strategic autonomy is a tall order, as the U.S. doesn't want too much of that.

Nov 22, 2022

The international landscape has changed dramatically over the past decade, with emerging economies and the intertwining of the interests around the world. The United States will find it difficult to continue on the path that it has pursued since World War II.

Nov 14, 2022

As one of America's key European allies, Germany is exploring its own version of strategic autonomy — a low-profile and pragmatic version — not only for itself but also on behalf of Europe. German Chancellor Olaf Scholz's recent trip to China was a notable touchstone.

Oct 27, 2022

When the Biden administration speaks of challenges to the liberal international order, it should be understood that U.S. anxiety over the "authoritarianism" it attributes to China and Russia is an external projection of internal domestic ideological contradictions and external troubles.

Sep 30, 2022

China and Japan have deepened their economic interdependence, but they have a long way to go in building political trust, especially in the security realm. The two countries should get beyond the old concept that starts with military deterrence. It is no longer productive.

Aug 30, 2022

The two allies will feel the urge to escalate their positions on Taiwan as a way of testing each other's loyalty. But intervention in the Taiwan Strait will leave the island in a state of strategic stagnation and will cause unnecessary regional turmoil.

Jul 12, 2022

What has evolved is a sort of pseudo-multilateralism in Europe and Asia. After the Cold War, ASEAN developed into a mature community. But with the increasing hype of regional tensions came the idea that Asia can only be safe when relying on a NATO-like military grouping featuring live ammunition.

May 31, 2022

Thirteen countries in the Indo-Pacific region have joined the initiative, which indicates interest. But there are problems with the framework as presented that raise questions about its ability to succeed and endure.