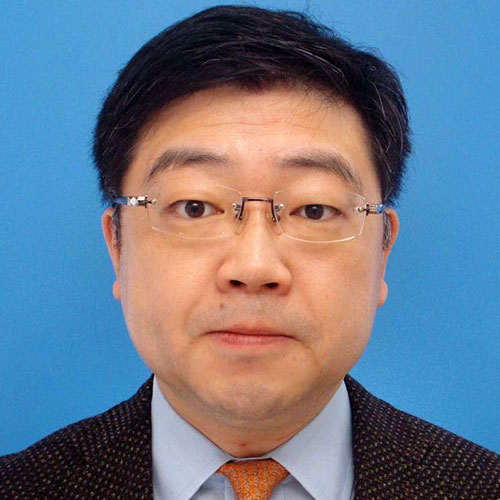 Zhang Yun
Associate Professor, National Niigata University in Japan
Zhang Yun is Associate Professor of National Niigata University in Japan, and Senior Guest Researcher of Free University of Berlin in Germany.
Sep 08, 2023

Six new members joined the group in the first expansion since 2010. The new alignment shows the desire of intermediate countries to play a bigger role in international affairs in a great awakening of international political awareness.

May 16, 2023

Extended deterrence by the U.S. and ROK, as well as the framing of security as a regional issue requiring alliances, illustrates the spread of NATO-style security thinking. From China's perspective, this will result in a further imbalance in the region's security order and requires resolute opposition.

Apr 26, 2023

European interests, in France's view, will be ignored under the U.S. grand strategy to preserve its hegemony, and so Europe should avoid becoming a U.S. pawn. But this idea has yet to find wide sympathy in Europe, which looks to the United States for its security.

Apr 04, 2023

Japan, the world's third-largest economy, wants to unite the global South and hopes to play a bigger role in the international community. Lacking inclusiveness, however, its strategies and tactics may run aground.

Feb 07, 2023

Jens Stoltenberg, NATO's head, visited South Korea and Japan recently on a proselyting mission to spread the concept of military deterrence. But China and others have adopted more benign security concept. The region cannot afford to repeat the mistake of replacing dialogue with a show of force.

Jan 19, 2023

A approach to regional security that's heavily based on deterrence will only lead to more insecure outcomes. Military strength is an important component, but it should not be pursued to the virtual exclusion of diplomacy. Regional consensus is essential.

Jan 03, 2023

Mimicking the American-style approach of guarding against imaginary enemies, Japan's recently released documents will have a significant impact on relations with China and other countries. Its effort to achieve strategic autonomy is a tall order, as the U.S. doesn't want too much of that.

Nov 22, 2022

The international landscape has changed dramatically over the past decade, with emerging economies and the intertwining of the interests around the world. The United States will find it difficult to continue on the path that it has pursued since World War II.

Nov 14, 2022

As one of America's key European allies, Germany is exploring its own version of strategic autonomy — a low-profile and pragmatic version — not only for itself but also on behalf of Europe. German Chancellor Olaf Scholz's recent trip to China was a notable touchstone.

Oct 27, 2022

When the Biden administration speaks of challenges to the liberal international order, it should be understood that U.S. anxiety over the "authoritarianism" it attributes to China and Russia is an external projection of internal domestic ideological contradictions and external troubles.