A community space to discuss the China-U.S. relationship and beyond.
Dear Focus Readers,
Communication is key to any successful relationship. That includes China and the United States, which took a turn for the better this week via a 35 minute, in-person meeting between President Xi Jinping and Secretary of State Antony Blinken. Both sides committed to continuing high-level communications, and discussed increasing educational exchanges, collaboration on climate change, and direct flights between the two countries.
And speaking of travel and educational exchanges, this week also saw the first U.S. student delegation to visit China since the pandemic, as a group of University of Montana students came to Hong Kong on June 17-22. They were led by former Senator Max Baucus, U.S. Ambassador to China during the Obama Administration. During their visit to the China-United States Exchange Foundation, they spoke with nuance, skill, and openness—three qualities imperative for a more promising era of bilateral relations. Words and actions matter.
You can watch the first part of my video interview with Ambassador Baucus, where we discuss the potential outcomes of Blinken's visit after years of stalemate in the bilateral relationship. To everyone celebrating in China, happy Dragon Boat Festival.

James Chau
President, China-United States Exchange Foundation
Focus Insights
Quote of the Week
"The two countries may finally be in sight of erecting some of the 'guardrails' that President Biden and President Xi had envisaged on the sidelines of their G20 Leaders Meeting in Bali last November."
Sourabh Gupta
Senior Fellow at the Institute for China-America Studies
Notable Number
2030
The target year for a Chinese moon-landing.
Read more
from Liu Chang.
Beyond Our Shores
Want to learn more about the current state of China-U.S. relations but don't know where to start? We're excited to highlight "From Trump to Biden and Beyond: Reimaging China-U.S. Relations," by Earl Carr. Earl is the Founder and Chief Executive Officer at CJPA Global Advisors, and one of our regular Focus contributors.
In his book, Earl seeks to reimagine U.S.-China relations, provide innovative policy analysis, and utilizes a truly multidisciplinary approach coupled with both first and second-hand quantitative data, infographics, geopolitical analysis, and perspectives from leading experts.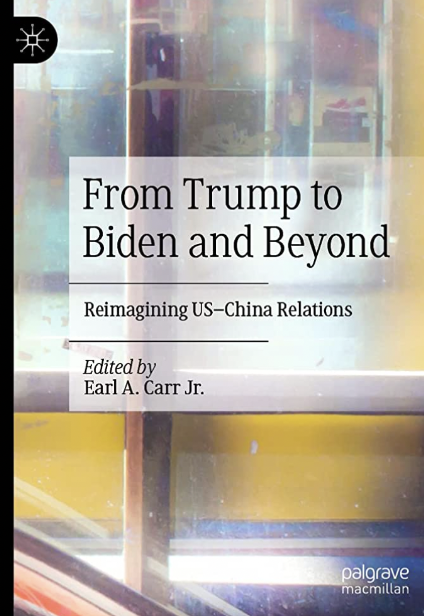 Discover More
Hello Pengyou | Samara Schuman | Studying in China
Watch Video
Samara Schuman shares her experience studying abroad in China and how it has shaped her life, career, and view of the world.
Community Connections