A community space to discuss the China-U.S. relationship and beyond.
Dear Friends,
Ideas, debate, and openness are the cornerstones of our work at the China-United States Exchange Foundation. For the past 15 years, we have communicated these values in different ways, including through our digital platforms that inform our mission: to serve as a gathering point for trust, dialogue and understanding between the United States and China.
Today, I am excited to introduce to you Focus This Week, our new flagship weekly newsletter from the China-US Focus editorial team featuring videos, podcasts, and opinion by international thought leaders on the most consequential bilateral relationship today, including Joseph Nye, Larry Summers, Wang Jisi, and Ambassador Cui Tiankai. But my wish is that Focus This Week also creates communities with shared purpose—bringing people together in divided times.
By communicating with one another with integrity, honesty, and a commitment to the public interest, we can together help make peace, progress, and prosperity accessible to everyone. The people of the United States and China have the capacity and compassion to contribute their talents for the global good, and we are humbled to do our part to support that worthy goal.
I hope you enjoy our content on Focus This Week, and I encourage you to reach out to share your thoughts and reactions with us directly.
Warm wishes,

James Chau
President, China-United States Exchange Foundation
Focus Insights
Quote of the Week
"The G7 Summit in Hiroshima does not represent a new crossroads in U.S. or Western core group policies toward China. Rather, it signifies the beginning of a new phase in U.S.-led competition."
Sun Chenghao
Fellow, Center for International Security and Strategy at Tsinghua University
Notable Number
18
The 2022 percentage of China's share in the world GDP.
Read more
from Yan Xuetong.
Beyond Our Shores
Want to learn more about the Chinese economy but don't know where to start? We're excited to highlight "The New China Playbook: Beyond Socialism and Capitalism," by Dr. Keyu Jin, associate professor of Economics at the London school of Economics.
In her book, Jin burrows deep into the mechanisms of a unique system, taking a nuanced, clear-eyed, and data-based look inside. From the far-reaching and unexpected consequences of China's one-child policy to the government's complex relationship with entrepreneurs, and from its boisterous financial system to its latest bout of techno-nationalism, Jin reveals the frequently misunderstood dynamics at play. China is entering a new era, soon to be shaped by a radically different younger generation.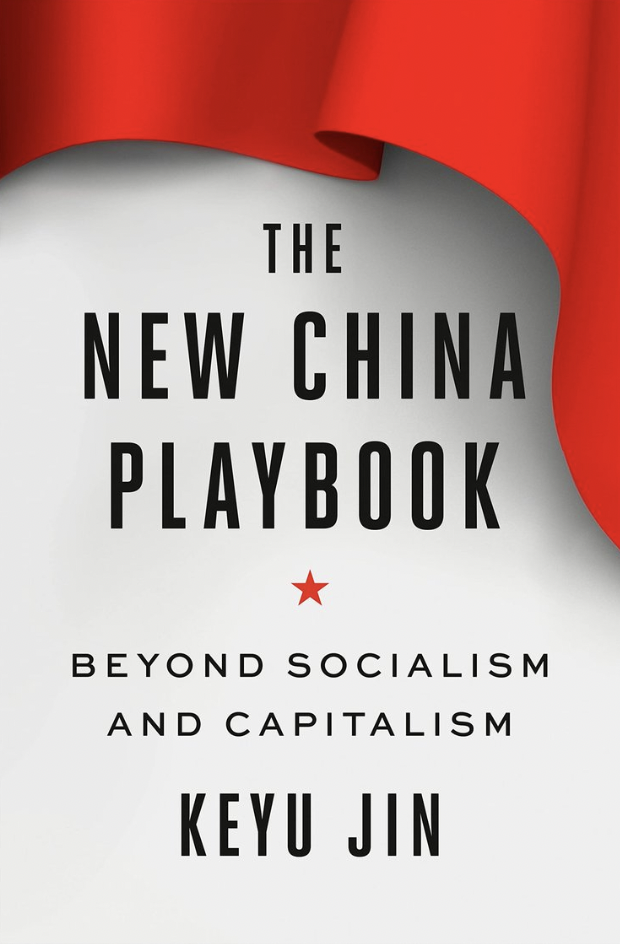 Discover More
As China continues to ease Covid-19 protocols, there's expected to be a resurgence in travel, tourism, and people-to-people exchange. The China Current takes a look at the impacts of the borders reopening and the first holiday locals were able to reunite with loved ones with lessened restrictions.
Community Connections