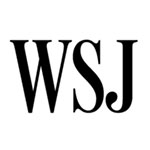 Oct 26 , 2018

Stalled negotiations threaten to undermine meeting between Trump and Xi next month.

Oct 23 , 2018

First U.S. voyage through Taiwan Strait since July comes amid rising tensions with Beijing.

Oct 23 , 2018

Cutting off Chinese supply chains' oxygen without Europe and Asia on board will be difficult.

Oct 23 , 2018

With U.S. imports more expensive, companies world-wide see an opportunity to realign the global supply chain.

Oct 23 , 2018

Six-lane crossing is 20 times the length of Golden Gate Bridge.

Oct 16 , 2018

Google, a unit of Alphabet Inc., also faces pressure from its own employees to only do work that adheres to the company's values.

Oct 15 , 2018

From bicycles to audio equipment, companies that brought production back to the U.S. say tariffs on Chinese imports are hurting them.

Oct 12 , 2018

Meeting is scheduled to take place at the Group of 20 leaders' summit in Buenos Aires at the end of November.

Oct 03 , 2018

Economic adviser Lawrence Kudlow said a meeting could take place when policy makers meet in Buenos Aires for the Group of 20 meeting.

Sep 26 , 2018

President Trump criticized international organizations and alliances as unaccountable, but received pushback from other world leaders.