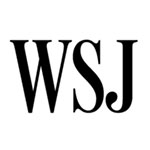 Nov 27 , 2018

President, in interview, calls it 'highly unlikely' that U.S. would hold off on increase to 25% on $200 billion of goods.

Nov 27 , 2018

Cui Tiankai urges companies concerned about forced technology transfer to report cases to Beijing.

Nov 14 , 2018

Report finds China's dominance of networking-equipment manufacturing threatens 5G wireless infrastructure.

Nov 14 , 2018

Remarks served as warning to Southeast Asian leaders, who are preparing for a summit in Singapore this week.

Nov 14 , 2018

Washington prods private sector and focuses on financing as Beijing's 'Belt and Road' hits obstacles.

Nov 13 , 2018

The Friday conversation didn't lead to any breakthrough in those issues but the renewed discussions indicate the two sides are trying to reach an accommodation, the officials say.

Nov 07 , 2018

Democrats make gains in the House but lose ground in the Senate in an election animated by Trump.

Nov 06 , 2018

Mike Pompeo to meet with a top North Korean official on Thursday.

Nov 05 , 2018

Months into the U.S.-China trade spat, large firms are flagging the costs, warning of future hit.

Nov 02 , 2018

As Australia agrees to help redevelop Papua New Guinea's Lombrum base, a Chinese official urges people to 'discard the Cold War mentality'.