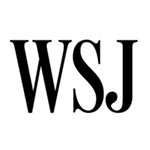 Apr 30 , 2019

The official manufacturing PMI fell to 50.1 in April from 50.5 in March.

Apr 30 , 2019

European countries could lose access to U.S. intelligence if Chinese gear is used in new telecoms networks.

Apr 29 , 2019

Japanese prime minister says nation will use presidency of group of industrialized countries to push for changes.

Apr 26 , 2019

Apr 25 , 2019

Talks signal leaders are ready to cooperate as both confront fraying relations with U.S.

Apr 25 , 2019

Allies are under U.S. pressure to shun Huawei. But the company's prevalence in existing telecom networks and dominance in 5G technology make that nearly impossible.

Apr 25 , 2019

U.S. says the Chinese telecom company's equipment is a security risk.

Apr 25 , 2019

Apr 18 , 2019

From taking the lead in grounding the Boeing 737 MAX to buying 300 planes from rival Airbus, China is displaying its power to the American aerospace giant. WSJ's Trefor Moss explains how Beijing could use Boeing's safety crisis as leverage in future purchases—and in trade talks with the U.S.

Apr 18 , 2019

National security is cited as a concern.