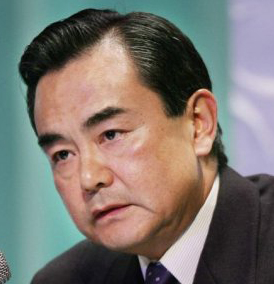 Wang Yi
Foreign Minister of the People's Republic of China
Wang Yi has been Foreign Minister of the People's Republic of China since 2013
Dec 18 , 2017

China's foreign policy has two overarching goals, namely, the fostering of a new form of international relations and the building of a community with a shared future for mankind.

Dec 06 , 2016

Wang Yi pointed out that in 2016 China's diplomacy was more proactive, more enterprising, more confident, and more mature.

Sep 24 , 2013

China's Foreign Minister Wang Yi made a speech at the Brookings Institution on 20 September 2013, sharing his thoughts on the way toward a new model of major-country relations between China and the United States.