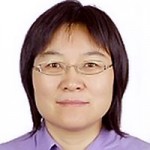 Sun Ru
Research Professor & Deputy Director, CICIR
Sun Ru is research professor and Deputy Director of Institute of World Political Studies, China Institutes of Contemporary International Relations.
Jun 08, 2023

Adjustments in European and American strategies may offer hope for a return to normal relations with China. The EU and U.S. should dump their political prejudices against China, take care of the common security of the world, try to remove risks and truly cooperate with China.

Dec 01, 2017

China and the U.S. have cooperated well on the North Korean nuclear issue. But recent U.S. actions puts this cooperation at risk.

Mar 12, 2013

Bilateral cooperation on Resolution 2094 ushered in a good start for the relationship under the new Chinese leadership and the start of President Obama's second term.

Mar 05, 2013

With the proposal of the new power relationship concept, introduced by the Chinese leadership, many may tip in favor of a more balanced relationship for both sides as they agree to step away from power politics and instead aim to enhance international cooperation.