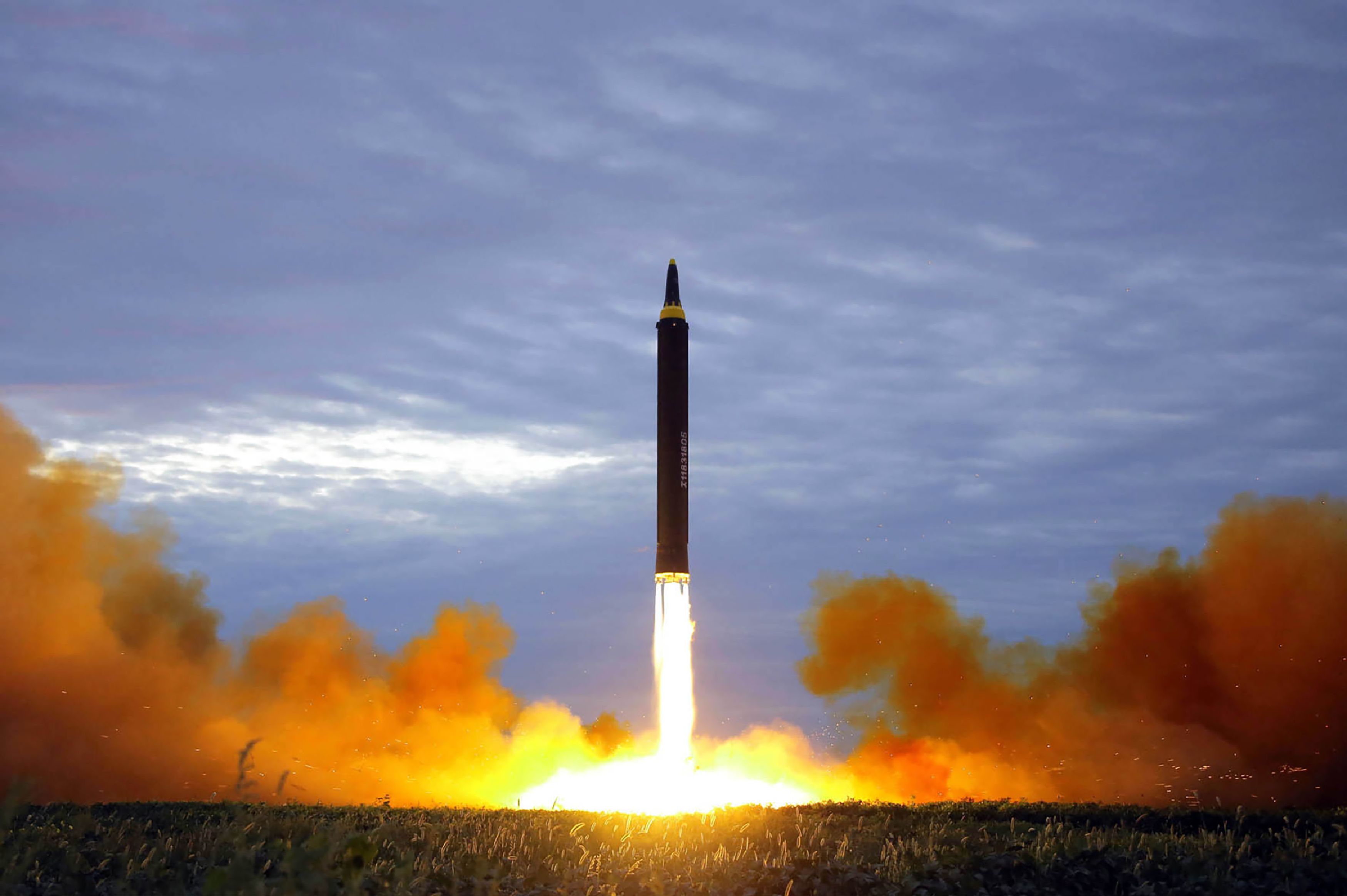 China and the U.S. have been cooperating closely on the North Korean nuclear issue since President Donald Trump's inauguration. President Xi Jinping and Trump have had multiple phone calls and meetings on denuclearization, reiterated their common position to uphold the international non-proliferation regime, and reaffirmed that they would not accept a nuclear-armed North Korea. With their joint efforts, the UN adopted the strongest resolution banning North Korean exports of coal, iron, and seafood, and imposed other unprecedented sanctions. To cut off all the potential sources of funding for North Korea's nuclear program, the exceptions for products relating to exporters' livelihoods disappeared.
However, in the past few months, the U.S. has pursued an "America First" policy, often disrespecting China's interests in the process. Such actions might derail the cooperation on this important issue and push the goal of denuclearization further away.
First, there's more to China's relationship with North Korea than the nuclear issue. Both sides have not abandoned their traditional relations. That's why Song Tao, the Xi Jinping's special envoy and head of the CPC Central Committee's International Department, visited Pyongyang to inform the DPRK of the 19th CPC National Congress.
Many in the U.S. conflate the nuclear issue with the need for regime change. The U.S. is also committed to reunification led by South Korea. The maximum pressure policy highlighted North Korea's threat to the entire world, condemned its human rights record, and combined military deterrence and unilateral economic sanctions with an international campaign to cut diplomatic and economic ties to North Korea. This campaign has the hidden purpose of regime change under the flag of denuclearization. The U.S. wants to realize denuclearization by overthrowing Kim Jong-un's regime. Based on this logic of regime change, the U.S. took some measures that added fuel to the fire. For instance, though North Korea had not taken provocative actions in the past two months, the Trump administration continued down the path of confrontation. Besides dispatching three aircraft carriers to the region, the U.S. redesignated North Korea as a state sponsor of terrorism, a label that was removed a decade ago. Secretary of State Rex Tillerson acknowledged the move was symbolic, but it could raise tensions.
The Trump administration has shown no interest and taken no concrete steps towards denuclearization. Resolving the North Korean nuclear issue requires addressing many other issues, like confidence building, security guarantees, reassurances, and economic compensation. After nearly three decades of ups and downs, parties are still deadlocked, and the issue requires creative and constructive proposals. Despite China's efforts, the U.S. was impatient with its proposals. U.S. ambassador Nikki Haley called China's freeze-for-freeze proposal "insulting". President Trump likened it to measures that "consistently failed in the past". The Trump Administration has neither provided any incentives for North Korea to negotiate, nor a plan to settle the issue.
It seems the Trump Administration decided to apply its playbook on Iran to North Korea. Whether this can work remains a question. First of all, the fundamental difference between North Korea and Iran is that the former is a de facto nuclear state, while the latter had no nuclear weapons. North Korea would not disarm itself without security guarantees and huge economic compensation, especially after they have learned the lessons from the fate of Saddam Hussein and Muammar Gaddafi; Unlike Iran, North Korea doesn't have extensive economic links with the outside world. Unlike Iran, which is powerful, North Korea is weak, and its sense of insecurity is deep-rooted. Without addressing its security concerns, the U.S. and other parties cannot bring North Korea back to the negotiating table. Secretary of State Tillerson conveyed some positive messages to address the Kim regime's fear for its survival, but the moderate position was overwhelmed by the "maximum pressure" approach of his government.
The Trump administration's tendency to use force and military threats has unnecessarily increased tension. President Trump and other military officials told North Korea that all options are on the table. The U.S., Japan, and South Korea updated war plans that targeted North Korea, enhanced the scale and scope of bilateral and trilateral military exercises, and enhanced deployment of U.S. strategic assets in and around Korean Peninsula, which risks unintended clashes.
"No war and no chaos" remains China's long-standing position. China objects to the U.S.' plan to launch preemptive strikes against North Korean nuclear facilities. Though infuriated by Kim Jong-un's provocations, China rejected the military option. China insists that there is no military solution to this issue. Otherwise, there will be war and turbulence on the peninsula.
Whilst China cooperates with the U.S. on this issue, the U.S.' moves make cooperation difficult. China suspended coal imports, banned North Korean textile exports, froze its exports of crude oil at current levels, and introduced a cap on its exports of refined petroleum. Furthermore, China's state-run banks have begun to ban North Korea from opening new accounts. But these efforts have not been appreciated by the U.S., which always demands that China do more. U.S. National Security Advisor H. R. McMaster claimed China's efforts were inadequate "until all of us achieve denuclearization". Obviously, the U.S. views cooperation as a one-way street.
Although China protested the deployment of the THAAD system, the U.S. and South Korea deployed it. Against China's objections, the U.S. issued secondary sanctions against Chinese entities and individuals who supposedly had business dealings with North Korea. In the meantime, the U.S. continued arms sales to Taiwan, and tried to upgrade official ties with it. The U.S. also strengthened cooperation with allies and partners. In particular, the Trump administration launched an "Indo-Pacific strategy", involving Japan, India and Australia, which was aimed at containing China's growing influence and obstructing China's contribution to regional and global public goods. These measures don't bode well for China-U.S. cooperation on the North Korea nuclear issue.
China will continue to implement sanctions against North Korea as required by the UN resolutions, but it won't just do the U.S.' bidding. China will continue to pursue the goal of denuclearization of the peninsula, but it would like to see peace in the region and a reasonable solution to the nuclear issue . China also needs to see sincerity on the U.S. side on resolving the nuclear issue. The blame game is over; it is time for all parties to find a viable solution through dialogue and negotiation.