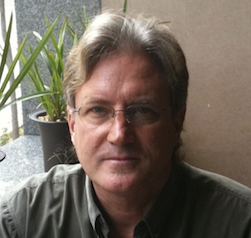 Philip Cunningham
Independent Scholar
Philip J. Cunningham has worked in television and film in China and Japan since 1986. His latest book, "Tiananmen Moon: 25th Anniversary Edition," was published in 2014.
Oct 03, 2022

The now ceased-China Initiative ushered in the resurgence of questioning the loyalty of foreign scientists and scholars. And similar to past outcomes, the U.S. has lost many brilliant minds that were working to contribute to the global good at our companies and universities.

Sep 19, 2022

NASA has made stellar achievements. But as cooperation both internally and internationally have decreased, among rocket launch setbacks, it may be time for the U.S. to look to China for advice.

Sep 06, 2022

Not all conflict can be avoided through better understanding, but promoting cultural exchange is a great place to start mending relations. And as China-U.S. relations spiral, promoting study abroad opportunities, many seeking to return to normal after the pandemic, is perhaps more important than ever before.

Aug 10, 2022

It's imperative that the new "low" in U.S.-China relations doesn't become the new normal. And understanding the historical connotations of the relationship, particularly regarding Taiwan, is imperative for paving the way for a better, more diplomatic future.

Jul 25, 2022

The news of Shinzo Abe's assassination rocked the world for a brief moment, and opened the doors for some unseemly reactions from China's public, but within the context of Sino-Japanese history one may have expected worse.

Jul 13, 2022

A great deal of America's public diplomacy can be traced back to the government, so why is there such a stigma about Confucius Institutes?

Jun 17, 2022

China's space program should not be underestimated, as it continues to match U.S. space station technological accomplishments and take on ambitious projects.

Jun 02, 2022

Antony Blinken may have coined the term "asymmetric decoupling" in his recent speech on the Biden administration's China policy. The formerly abstract term seems to be the perfect way to describe China's goal of becoming independent from the West while increasing the West's dependence on China, a strategy that dates back to Emperor Qianlong's time.

May 19, 2022

While the world is unsure of how the Russia-Ukraine war will end, there are some global scholars and diplomats that help bridge the vast U.S.-China perception gap, illuminating nuanced realities and asking questions that need to be asked.

May 03, 2022

Zi Zhongyun, a retired scholar specializing in U.S.-China relations, is highly respected on both sides of the Pacific for her six decades of work as a researcher, diplomat, linguist, translator and writer. During the dawn of U.S.-PRC relations in the early 1970's, she was teamed up with Zhou Enlai's associate, Wang Bingnan to attend the huge task of bridging the gap between the U.S. and China.