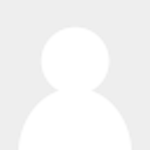 Zhong Houtao
Associate Professor, School of National Security at the Institute of International Relations
Zhong Houtao is Associate Professor of the School of National Security at the Institute of International Relations.
Apr 24, 2023

The United States is at a three-way crossroads. It must decide whether to defend Taiwan, abandon Taiwan or destroy Taiwan. Will the U.S. risk being dragged into a war as it continues to use Taiwan to contain China's progress? The clock is ticking.

Aug 09, 2022

Speaker of the U.S. House of Representatives Nancy Pelosi defied China's strong opposition and voices of caution in the United States when she visited Taiwan in late July. She raised great concern in China and elsewhere and cast a dark shadow over the peace and stability of the region and China-U.S. relations. In the future, China and the United States must prevent the Taiwan question from triggering a downward spiral.