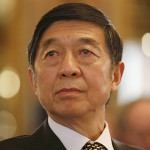 Wu Jianmin
Former President, China Foreign Affairs University
Wu Jianmin is the former President of China Foreign Affairs University, and a Member of Berggruen Institute's 21st Century Council. He is also a Member of Foreign Policy Advisory Committee of Chinese Foreign Ministry.
Jun 14, 2016

The presidents of the two nation took stock of the bilateral relationship and concluded that common interests are much more important than differences, thus securing a sound and steady growth of the China-US relationship. For some reason, that reality is not easy for many pundits, politicians and media observers to grasp, resulting in diminished expectations despite evidence to the contrary.

May 03, 2016

Dialogue has been the path to a constructive relationship between Washington and Beijing, most recently on the long-contentious issues of cyber security. There is a wide range of areas for further Sino-US cooperation, including challenges in global hotspots, bilateral economic, trade and investment cooperation, people-to-people exchanges, military-to-military exchanges and security cooperation.

Mar 23, 2016

Completing a bilateral investment treaty and ensuring the success of the G20 summit in Hangzhou later this year will prove the superiority of cooperation over friction in relations between the two nations and provide a boost to world peace and development.

Jan 13, 2016

The success of the climate conference in Paris clearly shows that dialogue between Washington and Beijing can be serious and productive. There are new challenges in the year ahead, with elections in both Taiwan and the US, but the bilateral relationship is so important for international peace and security in the 21st century that we cannot afford to let it drift.

Oct 22, 2015

China and US quite naturally have differences, because we have different history, culture and political systems -- and we are in different stages of development. The challenge is to recognize those differences and respect them, but not let them dominate the bilateral relationship.

Jun 12, 2015

Win-win cooperation has replaced wars and national self-interest, and that approach will make Asia economically stronger and benefit the entire globe.

Apr 17, 2015

The recent Lausanne agreement on Iran's nuclear program is an important step forward for the international community after more than 12 years of painstaking negotiations, writes Wu Jianmin.

Apr 13, 2015

U.S. opposition to the Asian Infrastructure Investment Bank (AIIB) is a misreading of global international relations trends and development, according to Wu Jianmian. The AIIB wont' challenge the existing financial institutions, and through infrastructure development, create a new model of "win-win" cooperation. China says the door is still open for the U.S. to join.

Mar 26, 2015

The "One Belt and One Road" initiative concerns 65 countries and 4.4 billion people and is China's most important and strategic initiative. As the Middle East and Europe faces social, political, and economic turbulence, China invites all major economies to join this endeavor to improve infrastructure and trade throughout the world. Increasingly, China's development is inseparable from the world; and world's stability and prosperity are inseparable from China.