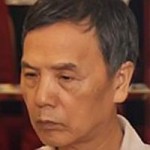 Wu Zurong
Research Fellow, China Foundation for Int'l Studies
Wu Zurong is a research fellow at the China Foundation for International Studies.
Oct 08, 2013

The US should help NATO countries work together with countries in the East for the benefit of world peace, writes Wu Zurong. Whether to sow discord and create new divisions between the East and the West, or to increase mutual understanding and cooperation between them is a serious test.

Sep 23, 2013

Increased military exchanges and cooperation between China and the US can be regarded as a step towards building a new type of Sino-US military relationship, writes Wu Zurong.

Aug 02, 2013

As a new great power relationship develops between the United States and China, both countries must take steps to ensure that future military conflicts can be avoided.

May 20, 2013

The combination of the U.S. pivot to Asia and the reemergence of nationalism in Japan has created tension in the Asia-Pacific region. As China continues to feel threatened by the close relations between the U.S. and Japan, Wu Zurong points out that irritants to Sino-U.S. relations will hurt the Asia-Pacific as a whole.

Apr 02, 2013

Thirty-four years after President Carter signed the Taiwan Relations Act, US arms sales to Taiwan continue to impede the positive development of Sino-US relations. However, with peaceful cross-Straits relations, Wu Zurong argues it's time to stop interfering in China's internal affairs and allow US relations with both China and Taiwan to flourish.