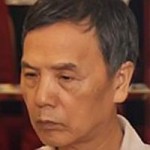 Wu Zurong
Research Fellow, China Foundation for Int'l Studies
Wu Zurong is a research fellow at the China Foundation for International Studies.
Jan 25, 2017

China and the U.S. are so different in political system, cultural tradition and history, it is no easy job to find areas of governance in which the two countries can share experiences and lessons. But Trump's wish to give power back to the people is a golden opportunity to try.

Jan 05, 2017

By showcasing China's traditional pursuit of win-win cooperation and a community of common destiny for mankind, Beijing can counter the absurd flurry of books, research papers, political fantasies and imaginary fictions produced by Cold War thinkers in the U.S. to paint China as a villain or a war-monger that is hostile to the U.S.

Dec 14, 2016

Despite trade frictions and the recent fuss over contact with Taiwan's leader, the future Trump administration is likely to promote the smooth development of Sino-U.S. relations in the years to come. Expansion of cooperation in areas where the two countries have common interests would be the first priority of both sides.

Nov 16, 2016

A president-elect's promises and actual policies are always two different things. "Putting America first", Trump's chief consideration, means that a quick expansion of the U.S. role in international affairs doesn't look likely in the near future. But remarkable shrinkage in U.S. diplomatic and military activities in the world will not happen very soon either.

Nov 04, 2016

Too much military muscle-flexing, interference in domestic affairs and Washington's failure to treat Manila as an equal have combined to shape the new leader's new direction.

Oct 20, 2016

When one side is trying its best to make use of a dispute to exert pressure on the other side, it becomes very difficult for either side to see and appreciate common interests. Recent history offers many examples of how shared goals, such as curbing greenhouse gases and cyber crime, can point the way to fruitful cooperation instead of conflict.

Sep 09, 2016

A visit to China by Pentagon chief Ashton Carter could help increase mutual understanding, dispel some unnecessary misjudgments, and build more political trust between the two countries and their armed forces. For the sake of improving Sino-U.S. relations, the two sides should have grasped the opportunity rather than beating a retreat in the face of difficulties.

Aug 08, 2016

The notorious arbitration case will become a negative example in the history of international judicial and legal practice. In the meantime, the US has lost support among ordinary Chinese people for what had been a popular China policy.

Jun 29, 2016

American air and sea reconnaissance operations challenge or encroach upon China's sovereignty and territorial integrity. China and the US have different understandings or interpretations of both an EEZ and territorial waters, and to avoid accidents and enhance the military relationship, the two sides should start serious talks to seek a mutually acceptable solution. As a first step, the US military should limit its reconnaissance operations to the international airspace and high seas that both sides recognize.

May 31, 2016

The foreign policy of a sovereign country is closely associated with making friends, but foreign policy is not the only factor. With the ongoing implementation of its policy of reform and opening-up, China continues to make more new friends with developing and developed countries. Now, China has established economic, trade and cultural relations with almost all countries and regions in the world – all without benefit of a military-alliance system.