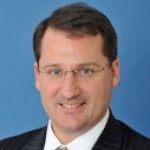 Paul Haenle
Director, Carnegie–Tsinghua Center
Paul Haenle is the director of the Carnegie–Tsinghua Center based at Tsinghua University in Beijing, China.
Mar 04 , 2019

A comparison of the U.S.'s strategic positioning before the Singapore summit and today.

Apr 03 , 2018

China appeared increasingly uncomfortable with the idea of South Korea and the United States in the lead and in control of the direction of diplomacy with North Korea. Now, Xi has had the opportunity to influence the terms of any future agreement.

Apr 13 , 2017

President Donald Trump has expressed a similar desire to renew relations with old adversaries—most notably, Russia. He believes there are geopolitical "deals" to be reached through artful negotiations, but in reality, U.S. national security interests would be best served by more sustainable policy frameworks.