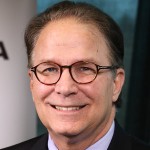 Tom Watkins
Advisor, Michigan-China Innovation Center
Tom Watkins has had a lifelong interest in China sparked by a great fourth grade teacher. He has worked for nearly four decades to build economic, educational and cultural ties between the US and China. He serves on the Michigan-China Innovation Center Advisory Board and is an adviser to the Detroit Chinese Business Association. Follow him on twitter@tdwatkins88. Email him@tdwatkins88@gmail.com.
Oct 25 , 2012

Americans must be careful that we do not allow China saber rattling, an expansion of their military prowess, evidenced by a testing of their first stealth jet, the construction of their first aircraft carrier and tussles over small islands in the East China Sea to draw us into an extended arms race that we can ill afford.

Aug 17 , 2012

The Summer Olympic Games are over but the competition between the US and China will persist long after the final medal ceremony. The US should continue to strive for 1st place but must begin reinvesting in its own country while respecting China's rise if the US hopes to succeed.