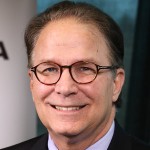 Tom Watkins
Advisor, Michigan-China Innovation Center
Tom Watkins has had a lifelong interest in China sparked by a great fourth grade teacher. He has worked for nearly four decades to build economic, educational and cultural ties between the US and China. He serves on the Michigan-China Innovation Center Advisory Board and is an adviser to the Detroit Chinese Business Association. Follow him on twitter@tdwatkins88. Email him@tdwatkins88@gmail.com.
May 10 , 2014

Due to China's rapid economic growth, the country is now incurring the hazardous effects of its accruing environmental damage. China's environmental problems are exacerbated by global demand. The U.S. and China can attain mutual benefits by collaboratively cleaning up China's eco-system. China should also capitalize on innovative green technologies to develop the interior and the west of the country.

Mar 27 , 2014

First Lady Michelle Obama's trip to China highlights the need to build-upon people-to-people exchanges to increase cross-cultural understanding between students in China and the United States. As Tom Watkins explains, two important initiatives are hoping to increase these types of exchanges through study abroad opportunities.

Mar 07 , 2014

Tom Watkins explores the incredible growth of China's rail system and argues that America would be right to build reliable rail system of its own.

Feb 26 , 2014

Following President Barack Obama's contentious meeting with the Dalai Lama, Tom Watkins examines the tensions between China and Tibet, America's fiscal crisis, and the need for the United States to put its domestic house in order before the American public will be willing to engage international issues of morality.

Dec 04 , 2013

As the escalating standoff in the East China Sea continues, Tom Watkins urges calm in Beijing, Tokyo, and throughout Asia.

Nov 08 , 2013

Chinese leaders have an unenviable problem--how to sustain its explosive economic rise. They have a dragon by the tail as they try to manage economic growth as it shows signs of sputtering, writes Tom Watkins.

Oct 26 , 2013

Following the purchase of the former iconic landmarks in Detroit by Dongdu International Group, Tom Watkins discusses the need for further Chinese investment across the United States.

Sep 18 , 2013

Years of mounting cash deficits and long-term debts have led one of America's greatest cities to ruin. Today, as the City of Detroit seeks to dig itself out of bankruptcy, Detroit native Tom Watkins encourages China to take a good look at the result of poor city management.

Aug 29 , 2013

Since China's opening, the country has developed at an unprecedented pace. However, despite the Middle Kingdom's rapid growth, the country still has to overcome many obstacles.

Jul 25 , 2013

After the City of Detroit filed for bankruptcy, Michigan-native Tom Watkins suggests that the city should learn from China unprecedented rise.