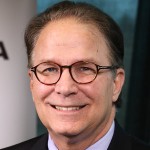 Tom Watkins
Advisor, Michigan-China Innovation Center
Tom Watkins has had a lifelong interest in China sparked by a great fourth grade teacher. He has worked for nearly four decades to build economic, educational and cultural ties between the US and China. He serves on the Michigan-China Innovation Center Advisory Board and is an adviser to the Detroit Chinese Business Association. Follow him on twitter@tdwatkins88. Email him@tdwatkins88@gmail.com.
Apr 01 , 2016

The unspoken trade-off between the Chinese rulers and the ruled seems to be: If our lives improve, then you can remain in power. So far, the Chinese Communist Party has been adept at reading the tealeaves and adapting to the times, and will need to gradually change further as the economy slows down.

Feb 04 , 2016

Ms. Tsai Ing-wen, 59, Taiwan's first female, newly-elected president, leads the Democratic Progressive Party (DPP) which has traditionally advocated for a strong Taiwanese identity Her strength moving forward will be contingent on the economy improving, which ironically, may depend on her relationship and guanxi with Mainland China.

Jan 04 , 2016

Chinese students face a sizable struggle adapting to the American learning environment and culture. As a way to attack these tough issues, Michigan State University's leadership has stepped up, seeking ways to build bridges that help connect its students and state with the broad world beyond its borders.

Nov 16 , 2015

The world has to respect the patience of the People's Republic of China's vision to take the long view of reuniting with Taiwan in a peaceful manner. This is not only in the best interest of the people of China and Taiwan, but all of humanity.

Oct 14 , 2015

The American media and the White House missed an opportunity to present President Xi's visit in ways that highlighted the important cooperation made in areas such as Afghanistan, peacekeeping, nuclear security, wildlife trafficking and ocean conservation.

Sep 18 , 2015

Tom Watkins proposes that while Xi Jinping is in the United States, he should learn more about Detroit's reinvention and recovery from bankruptcy to cast new light on China's current economic woes.

Aug 21 , 2015

President Xi Jinping will visit the United States in September, partaking in a high stakes, scripted, state dinner with President Obama and other dignitaries at the White House. The Chinese leader will be in the neighborhood for the celebration of the 70th anniversary of the United Nations.

Aug 03 , 2015

The China wave will continue to roll across the globe crashing on far away shores as the 21st century unfolds. Individuals, states, and nations can do nothing and be swamped or learn to surf and ride the wave.

Jun 22 , 2015

This election cycle will likely bring out U.S. politicians from both sides of the aisle to blame China for U.S. economic woes. However, as China greatly increases its outbound investment, it would be a missed opportunity to not engage economically.

Apr 23 , 2015

Many programs for studying abroad in China have seen a significant drop in recent years, which is worrisome since the U.S-China relationship hinges on cultural exchange. Fortunately, new programs like the Schwarzman Scholars and 10,000 Strong Initiative are leading the push in building young leaders with a better understanding of China in the U.S.