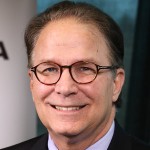 Tom Watkins
Advisor, Michigan-China Innovation Center
Tom Watkins has had a lifelong interest in China sparked by a great fourth grade teacher. He has worked for nearly four decades to build economic, educational and cultural ties between the US and China. He serves on the Michigan-China Innovation Center Advisory Board and is an adviser to the Detroit Chinese Business Association. Follow him on twitter@tdwatkins88. Email him@tdwatkins88@gmail.com.
Mar 02 , 2015

Xi Jinping: The Governance of China, is the Chinese leader's book on proper leadership in China, with a heavy focus on ousting corruption, a direct threat to the legitimacy of the party. While the party cracks down, it also has made it more difficulty for anonymous web users to expose party privilege abuse on micro-blogs, begging the question of whether this book favors slogan over good governance.

Dec 17 , 2014

There is no guarantee the U.S. remains in the dominant position on the world stage. In fact according to The International Monetary Fund, as reported by The Daily Mail -- we no longer are, at least economically.

Dec 04 , 2014

Tom Watkins examines the controversy surrounding China's Confucius Institutes and provides an inside look at how the academic centers spread awareness of Chinese issues while promoting Chinese soft power abroad, ultimately hoping to increase cross-cultural understanding and dialogue.

Oct 13 , 2014

Tom Watkins argues that growing perceptions of fear and distrust in China's economic and military rise threaten to destabilize the global order. However, the United States and China can continue to enhance bilateral relations and build mutual trust through the continued development of people-to-people exchanges in order for the two nations to find stability and prosper.

Sep 17 , 2014

The stark juxtaposition of the last three decades of China's public health -- an era of starvation for 45 million people to now 46 million obese people -- makes for a challenging public health issue. Tom Watkins explores how the United States and China must collaborate to address the health needs of their nations.

Aug 12 , 2014

As the relationship between China and the United States remains the most important bilateral relationship in the world, Tom Watkins explores the way academic institutions and think tanks have shaped the Western perception of China.

Jul 08 , 2014

The question "can we all get along?" as posed by Rodney King is echoed by Tom Watkins as he stresses that this sentiment should be applied to China-U.S. relations. Additionally, Watkins further stresses that the seeds for this cooperation already exist and the S&ED provides a forum to help foster this cooperation.

Jun 20 , 2014

While recent investments by Chinese firms looking to make inroads in the American automobile market, and particularly Detroit, could appear as an indication of China reaping the benefits of an economically depressed U.S. auto industry, there is also evidence that these developments are of mutual benefit to everyone involved.

Jun 14 , 2014

Examining Chinese culture and Wang Jianlin's Dalian Wanda Group, Tom Watkins explains that Chinese soft power is expected to grow as its culture is exported through media, film and television.

May 17 , 2014

Organized religion is growing at a quick rate in China. While five religions are acceptable under Chinese law, more Chinese are turning to them for guidance in a new world. The Communist Party will need to find a way to co-exist with emerging organized religions, in particular, Christianity, if it wishes to maintain power and domestic stability.