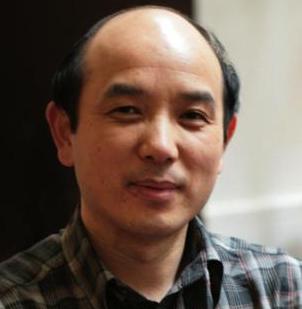 Yuan Peng
Vice President, Chinese Institute of Contemporary International Relations
Yuan Peng is Vice President of the China Institutes of Contemporary International Relations and Director of its Institute of American Studies.
Jan 13, 2020

At the start of a new decade, it's useful to review the state of the world and the forces that will shape the future. Though success won't come easily, China is set to emerge as one of the greatest forces for good in history.

Dec 16, 2016

As the relationship between the US and China continues to evolve from one between the sole superpower and one of several major powers to one between the 'eldest' and 'second brother', the president-elect will need to be pragmatic and creative to preserve a deep mutual dependence between the two countries.

Oct 11, 2016

Evolving circumstances mean that new approaches are essential to maintain the momentum that ties between the two countries have enjoyed for 30 years. If Beijing and Washington can chart a new course forward and institute workable frameworks, then the relationship may well be on track to scale new heights.

Aug 08, 2012

Despite a chaotic and often pessimistic international and peripheral strategic environment for China, there are still potential positive opportunities available. China must refrain from rash, ill-advised reactions to a rapidly changing world and focus on a thoughtful international policy both near and abroad.

Oct 09, 2011

The current development of China-US relations has opened a new historic page for the peaceful co-existence of two big powers operating under different systems,

Feb 12, 2011

President Hu Jintao's state visit to the United States from January 18 to 21 at the invitation of US President Barack Obama took place in the context of important historic guides about the development of Sino-US relationships.