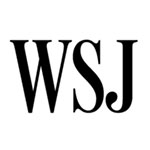 Dec 13 , 2018

Some U.S. officials are likely to see Beijing's move away from its controversial Made in China 2025 policy as more cosmetic than real.

Dec 13 , 2018

Diplomats are asking whether Michael Kovrig is being punished for his work on China or used as pawn over Canada's arrest of Meng Wanzhou.

Dec 10 , 2018

Lighthizer holds to 90-day deadline as Beijing pledges to announce large purchases, but talks could run aground after the arrest of a senior Huawei executive

Dec 06 , 2018

The U.S. has an extradition request over Iran sanctions violations; in addition to being CFO, Meng Wanzhou is also daughter of the company's founder.

Dec 03 , 2018

'China has agreed to reduce and remove tariffs on cars coming into China from the U.S. Currently the tariff is 40%,' president says.

Dec 03 , 2018

The one-term president oversaw a lightning victory in the Persian Gulf War before being undone by a recession.

Dec 02 , 2018

The U.S. succeeded in taking out a call against protectionism, while China managed to strike out 'unfair trade practices'

Dec 02 , 2018

Fresh talks to be launched, while the U.S. delays plans to raise tariffs on Chinese goods starting Jan. 1

Nov 27 , 2018

President, in interview, calls it 'highly unlikely' that U.S. would hold off on increase to 25% on $200 billion of goods.

Nov 27 , 2018

Cui Tiankai urges companies concerned about forced technology transfer to report cases to Beijing.