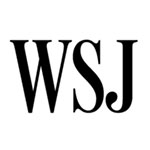 Feb 20 , 2019

The March 1 deadline to complete talks with Beijing is 'not a magical date,' U.S. president says.

Feb 19 , 2019

The proposal, likely part of a package, comes as President Trump prepares to meet later this month with North Korean leader Kim Jong Un.

Feb 15 , 2019

Trade talks remain deadlocked as Beijing refuses to eliminate coerced technology transfers or government subsidies to Chinese companies.

Feb 11 , 2019

President to sign order directing federal agencies to prioritize artificial intelligence in their R&D.

Jan 29 , 2019

U.S. officials also reasserted their view that Huawei poses an unacceptable national-security risk due to the potential for the Chinese government to leverage its telecom-equipment gear for espionage capabilities. "As Americans, we should all be concerned about the potential for any company beholden to a foreign government—especially one that doesn't share our values—to burrow into the American telecommunications market," Mr. Wray said.

Jan 29 , 2019

With U.S. tariff threat looming, China appears poised to let in more U.S. imports but not to make structural changes.

Jan 28 , 2019

U.S. factories face weaker global trade as China's economy slows to its lowest growth rate since 1990.

Jan 18 , 2019

Discussions are part of efforts to resolve broader trade tensions.

Jan 17 , 2019

Foreign businesses have expressed concern that the draft, which vows to protect foreigners' intellectual-property rights and bans technology transfers--two areas of top interest to Washington—glosses over details and contains vague phrases that companies think could be used against them.

Jan 15 , 2019

After talks last week in Beijing, the two sides are still far from making a deal, according to people briefed on the matter.