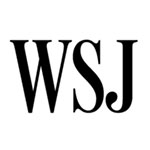 Aug 16 , 2018

Stocks fall amid investor worries over protectionism, global economic weakness.

Aug 15 , 2018

A talk by a fringe group wanting independence from China leads to protest and political backlash.

Aug 15 , 2018

A unit of the Xinjiang Production and Construction Corps said it failed to pay back interest and principle for $73 million of onshore bonds.

Aug 14 , 2018

Fixed-asset investment grew 5.5% in the January-July period, matching 1999's record low.

Aug 14 , 2018

Official tells U.N. panel that the camps in the country's northwest Xinjiang province are vocational schools for 'criminals'.

Aug 14 , 2018

Measure received widespread bipartisan backing for its efforts to counter Chinese aggression and support U.S. military members.

Aug 13 , 2018

The Trump administration is reviewing tariff breaks that were granted to poorer countries to promote economic development.

Aug 13 , 2018

New loans totaled $211.8 billion in July, up 75% from a year earlier.

Aug 10 , 2018

China has become the biggest buyer of U.S. crude; 'would be shooting itself in the foot'.

Aug 09 , 2018

As the U.S. moves forward with plans to impose new tariffs, Beijing pours resources into growth-boosting infrastructure projects.