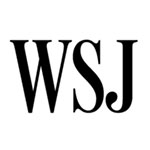 Feb 05 , 2018

Move follows Trump administration decision to put tariffs on Chinese solar panel imports.

Jan 30 , 2018

President considers enlisting Wang Qishan, known as the 'fireman' for crisis postings, as tensions rise.

Jan 25 , 2018

A Senate report raises fresh concerns about how easy it is to buy mail-order opioids from China.

Jan 25 , 2018

Officials in Beijing were urged to oust what U.S. calls 'financial facilitators' for Pyongyang; U.S. also sanctions 16 North Korean agents accused of operating largely in China.

Dec 21 , 2017

Plan calls for 'reasonable' credit expansion in 2018, a sign Beijing will tolerate more debt to maintain growth

Sep 26 , 2017

Beijing suggests rules requiring foreign auto makers to have a Chinese partner could be relaxed

Aug 02 , 2017

Trump administration aims to force Beijing to crack down on intellectual-property theft and ease market access

Jul 13 , 2017

China's June trade surplus widened in June to $42.77 billion from $40.81 billion a month earlier.

Jul 05 , 2017

Apparent success of weapon that could reach Alaska is tough foreign-policy test for Trump

Jun 01 , 2017

Some foreign technology companies are having a hard time assessing the impact, due to law's vagueness.