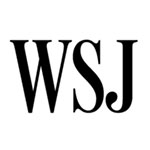 Apr 18 , 2019

From taking the lead in grounding the Boeing 737 MAX to buying 300 planes from rival Airbus, China is displaying its power to the American aerospace giant. WSJ's Trefor Moss explains how Beijing could use Boeing's safety crisis as leverage in future purchases—and in trade talks with the U.S.

Apr 18 , 2019

National security is cited as a concern.

Apr 18 , 2019

The smaller deficit suggests U.S. economic growth in the first quarter might have been stronger than previously estimated.

Apr 18 , 2019

Negotiators aim for signing ceremony in late May or early June.

Apr 18 , 2019

Leader Kim Jong Un is signaling a firmer stance toward the U.S. following the breakdown of denuclearization talks.

Apr 16 , 2019

Trump, meanwhile, lashed out at Huawei after a former Obama-era official registered as a lobbyist for the firm.

Apr 12 , 2019

President says a third summit with North Korean leader Kim Jong Un 'could happen'.

Apr 12 , 2019

Cloud computing, data handling and other issues around the tech sector are at the forefront of negotiations.

Apr 12 , 2019

Apr 10 , 2019

Europe clinches new vows from China on technology transfer, state subsidies as Beijing-Washington talks continue.