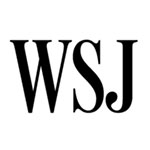 Jun 22 , 2018

U.S. officials wouldn't definitively confirm Chinese personnel were behind laser incidents.

Jun 19 , 2018

Move comes after President Trump's promise at Singapore summit to halt maneuvers on Korean Peninsula.

Jun 19 , 2018

The measure was wrapped in a larger, must-pass defense bill, which will need to be reconciled with House version.

Jun 19 , 2018

Proposed new entity intended to be 'separate but equal' to Air Force.

Jun 19 , 2018

President directs aides to identify $200 billion in Chinese goods for 10% levies in case China matches recent U.S. tariffs.

Jun 15 , 2018

USTR to announce products subject to tariffs on Friday; China has said it would retaliate.

Jun 14 , 2018

Decision on measures awaits President Trump's final approval.

Jun 13 , 2018

Senior GOP Senators predict Trump is unlikely to use his veto.

Jun 13 , 2018

Trading had been halted for almost two months following devastating U.S. sanctions on the Chinese telecommunications giant.

Jun 13 , 2018

White House official clarifies president's promise at summit to stop military exercises with South Korea.