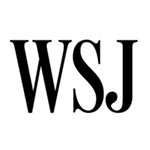 Jun 01 , 2017

Some foreign technology companies are having a hard time assessing the impact, due to law's vagueness.

Nov 17 , 2016

Beijing hails repatriation of ex-official Yang Xiuzhu to face corruption charges.

Nov 07 , 2016

Beijing is considering allowing Wall Street banks to run their own investment-banking businesses without a local partner.

Nov 07 , 2016

Commerce Department to investigate allegations Chinese companies laundered steel through Vietnam

Nov 02 , 2016

Malaysian Prime Minister Najib Razak is visiting China this week, giving Beijing another opportunity to dilute the U.S.'s influence in Asia.

Oct 20 , 2016

Three Chinese warships will dock Saturday at Vietnam's strategic naval base at Cam Ranh Bay, three weeks after two U.S. naval vessels docked there for the first time since former wartime foes Hanoi and Washington normalized relations 21 years ago.

Oct 19 , 2016

President Joko Widodo says he wants to keep this sprawling archipelago out of an intensifying great-power conflict in the South China Sea while he tries to revitalize ambitious economic plans that so far have fallen short.

Oct 13 , 2016

Tech firms plan to build ultrafast internet cable between Los Angeles and Hong Kong

Oct 07 , 2016

A climate treaty negotiated by more than 200 countries to cap emissions and curb the global rise in temperatures will go into force in November after the United Nations announced Wednesday the pact had reached the threshold necessary to formally take effect.

Oct 04 , 2016

Duterte's abrupt diplomatic and military shift from Washington heartens Beijing, threatens U.S. alliance.