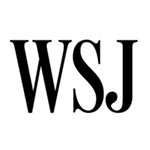 Oct 21 , 2014

On the eve of Tuesday's talks with student leaders of the democracy movement, Hong Kong's embattled Chief Executive has a message for the world: No compromise

Oct 20 , 2014

The Fourth Plenum of the Central Committee of the Chinese Communist Party is underway in Beijing this week with the theme of "ruling the country according to l

Oct 17 , 2014

It has become almost politically correct to blame the latest global growth scare on the usual suspects, Japan and Europe, and to suggest that if only those skin

Aug 23 , 2011

China is walking a tight line trying to keep business interests in Libya by maintaining loyalty to Gadhafi while establishing relations with Libyan rebel groups.

Jul 26 , 2011

In a public statement, China's biggest state owned news agency, Xinhua, pushes U.S. to start acting responsibly to deal with the debt crisis. Andy Brown, Beijing Bureau Chief of the Wall Street Journal evaluates China's options.